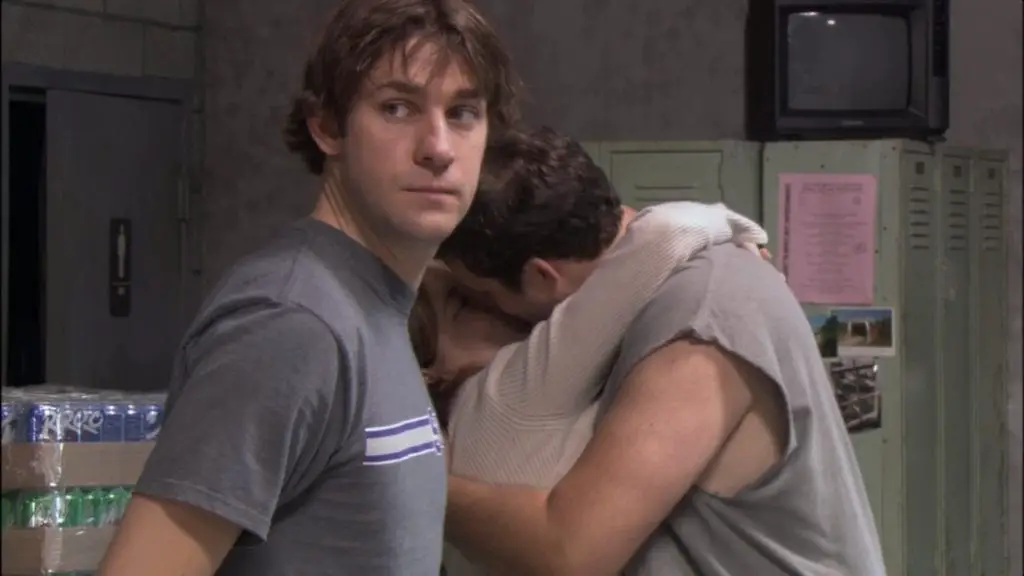 Oh Pam. Pam-a-lamma ding dong. The sweet receptionist that stole hearts with her witty shenanigans in The Office is one of the most beloved characters in television history…or is she actually a villain?
A self-proclaimed expert on a generation's best comedy, the thought never crossed my mind until today. I blame it all on Ryen Russillo.
Pam…
Cheated on Roy
Led Jim on for years
Jealous of Katy
Back w/ Roy but awkward about Karen
Lied to coworkers and management about Office Administrator position
Jim supported her dream, she asked him to give up on his
Harrassed Danny
Had emotional connection w/ camera man…

— Russillo (@ryenarussillo) May 12, 2018
The revelation rocked my world. Is up actually down? Does Louisville actually have morals? Surely it cannot be!
The first show I ever binged through, the tension Pam created had me hooked from day one. A college freshman who was perpetually locked in the friend zone, I desperately sought to find a perfect connection with my Pam. But who wants to be a Toby Flenderson? Nobody. It turns out that it wasn't a me problem; it was a Pam problem.
Once a beloved fan favorite, Russillo exposed Beesly for the fraud she is. Beesly is a villain, one who deserves to fall down The Office Character Power Rankings:
1. Creed Bratton
2. Dwight Schrute
3. Michael Scott
4. Kevin Malone
5. Jim Halpert
6. Darryl Philbin
7. Meredith Palmer
8. Phyllis Vance
9. Ryan Howard
10. Kelly Kapoor
11. Stanley Hudson
12. Oscar Martinez
13. Pam Beesly
14. Angela Martin
15. Andy Bernard
16. Toby Flenderson
Feel free to disagree. Just know it's okay to let the hate out of your heart for Pamela Beesly Halpert.
[mobile_ad]