Jon Snow Marries Ygritte, Which Fictional Couples Should Wed?
They found love in a hopeless place cave. Now Kit Herrington and Rose Leslie are husband and wife.
America's favorite couple north of The Wall, Jon Snow and Ygritte had quite the fling on season three of Game of Thrones. Their love produced on off-screen affair that turned into a marriage, and the greatest YouTube mash-up in the history of the show.
Game of Thrones nerds love to see the short-lived on-scren relationship survive, even though it's probably the least entertaining match in seven seasons of HBO television. One's heart is warmed to see Herrington and Leslie make it outside of the show, but there are other pop culture couples that deserve it more.
Zack Morris and Kelly Kapowski
Kelly was the peanut butter to Zack's jelly. Even though they had an off-and-on relationship at Bayside High, every person who watched Saved by the Bell knew they were meant to be together forever. Besides, who else could keep Zack in line? Nobody, that's who.
Cory and Topanga
Fred Savage wishes he could land a girl as good as Topanga.
Will Smith and Jackie Ames
The Fresh Prince had quite a few girlfriends. The playboy was eventually tamed by Lisa, but she can't hold a tee to Jackie. Tyra Banks' character was the first female to play hard to get, and it drove Will absolutely nuts. No other character on the show could bring the same amount of sass to combat Will's hysterics.
Uncle Jesse and Aunt Becky
It took 25 more years before John Stamos could finally be tamed.
Marshall and Lilly
The best relationships have a ying to the other's yang. This couple from How I Met Your Mother had all of that and more, as well as the best nickname since Bennifer, "Marshmallow and Lilly Pad."
Jim and Pam
In hindsight, the world has revealed Pam to be a complete fraud, but The Office wouldn't be the same without the tension between this cute, semi-awkward couple from Scranton, PA.
Kelso and Jackie
Actually, that did happen.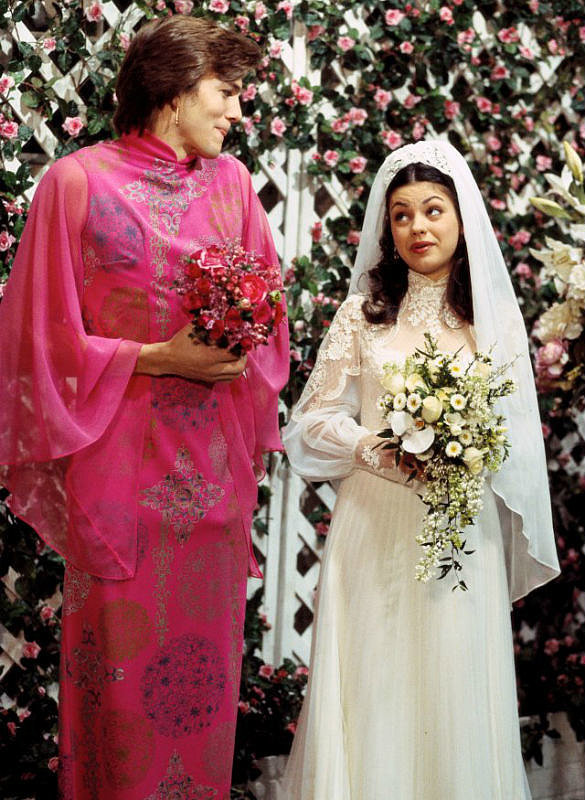 [mobile_ad]