Recap: Too Little Too Late, Kentucky Baseball Drops Season Opener 5-4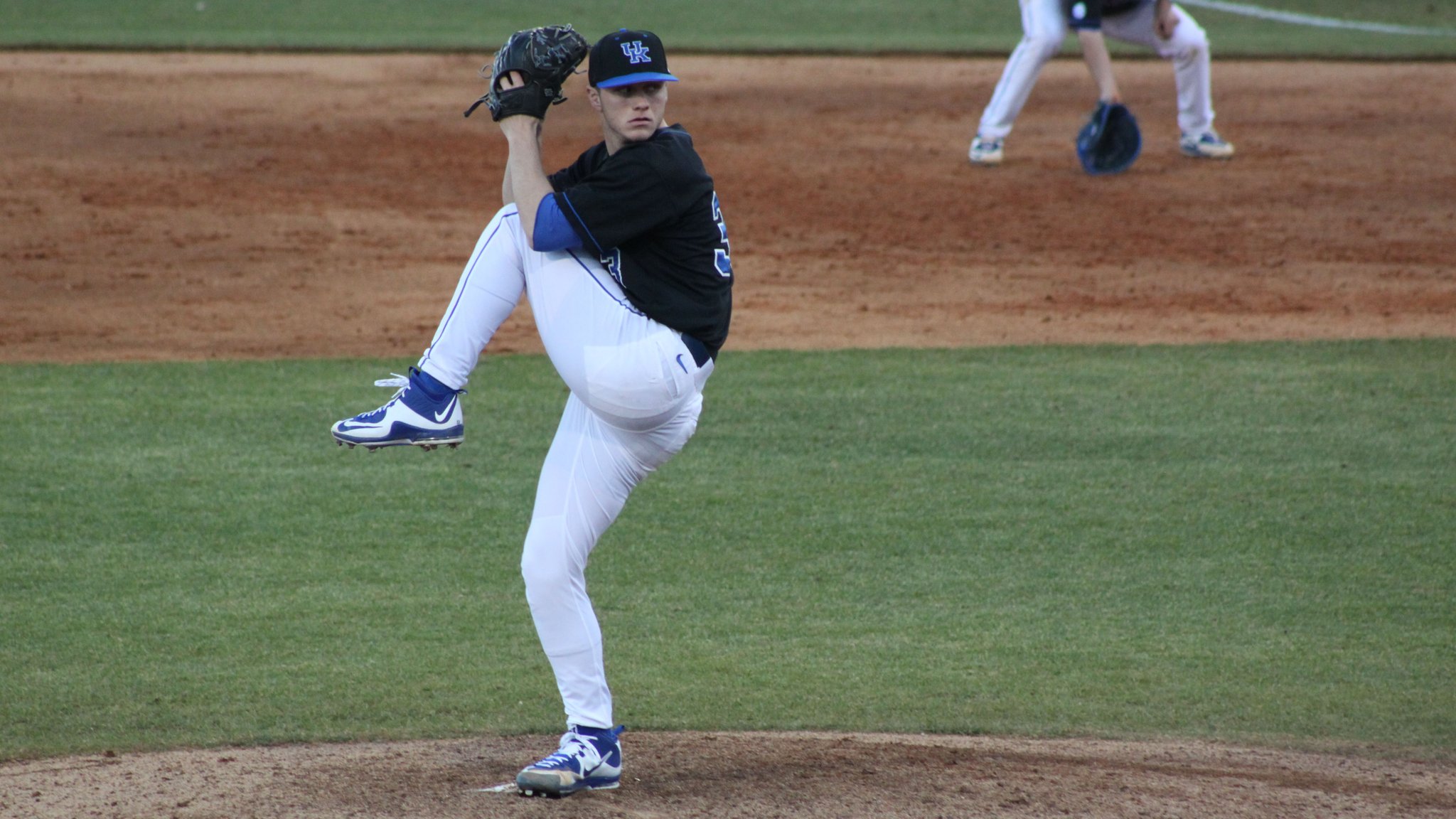 Zack Brown, via UKAthletics.com
It was a back and forth affair in Spartanburg, South Carolina tonight. What had all the makings of an easy Opening Day win early on for Gary Henderson and the gang turned into an uphill battle that inevitably proved to be too much for the Wildcats – dropping game one of the 2016 campaign 5-4 to Wofford College. Let's get to the box score and a few notes from the contest.
– Kentucky:
– Matt Millburn proved to be too much for the UK offense. The Southern Conference Preseason Pitcher of the Year was in peak form on the mound tonight, striking out ten over six innings of work. After a couple of shaky innings to start, with the Wildcats moving out to an early 2-0 lead in the top of the second, the senior settled in and made quick work of Wildcat hitters up until getting pulled to start the seventh.
– There was life. With Millburn dominating on the mound, and the Terrier offense providing plenty of support – plating all five of their runs between the third, fourth and fifth innings – things looked pretty bleak for the Batcats. All that changed when junior Storm Wilson sent a line drive over the right field fence in the top of the seventh. The two-run bomb cut the lead to one, and just like that we had a game again. Unfortunately, it wasn't enough.
– Zach Brown had his moments – both good and bad. The 2015 Friday starter encountered some trouble in his first two innings of work, but showed enough poise to get out of the jams with as little damage as possible. The wheels started to get shaky in the third, when Wofford strung together four-straight singles to tie the game at 2-2; and things got even worse in the fourth, with the Terriers 'two out rallying' the Cats to take a 4-2 lead. The junior was pulled before he could stop the bleeding, but look for him to bounce back in his next appearance. A rocky first start shouldn't throw the veteran off his game.
– The Kentucky offense also looked promising despite the loss. Any other night, and four runs on eight hits could and should be enough for the win. JaVon Shelby started 2016 with a bang, reaching base in all three at-bats, ripping a double to left, and scoring a run. The homer from Wilson in the seventh was huge, and sophomore Luke Becker had a two-hit night as well. Let's hope the hot bats continue over the course of Opening Weekend, and that the team can string together some more timely hitting when needed.
The best part about baseball? There's always tomorrow. It'll be a quick turnaround for the Batcats, with first pitch set for noon Saturday against George Mason. Tune in to KSR for all the coverage, and rejoice. Baseball's back.