World's Tallest Man made Enes Kanter look short today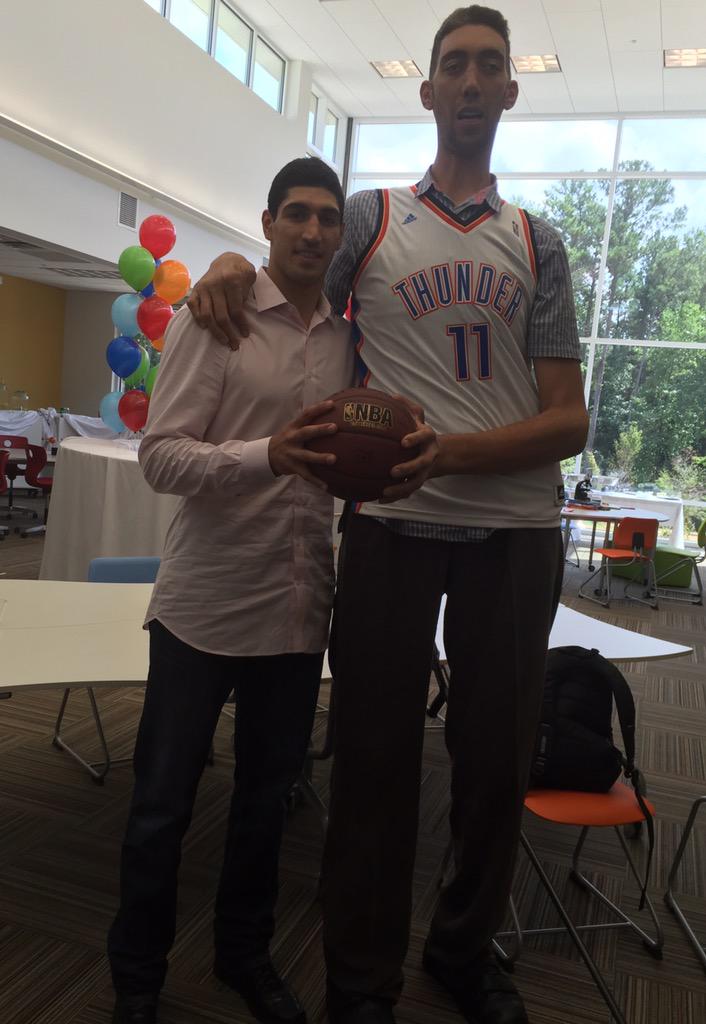 At 8'3″, Sultan Kösen is the world's tallest man. At 6'11", Enes Kanter is a very, very tall man. The two Turks met today at the ribbon cutting ceremony of the Fulton Science Academy in Atlanta, and the pictures are pretty awesome.
For perspective, here is tall Enes with some children: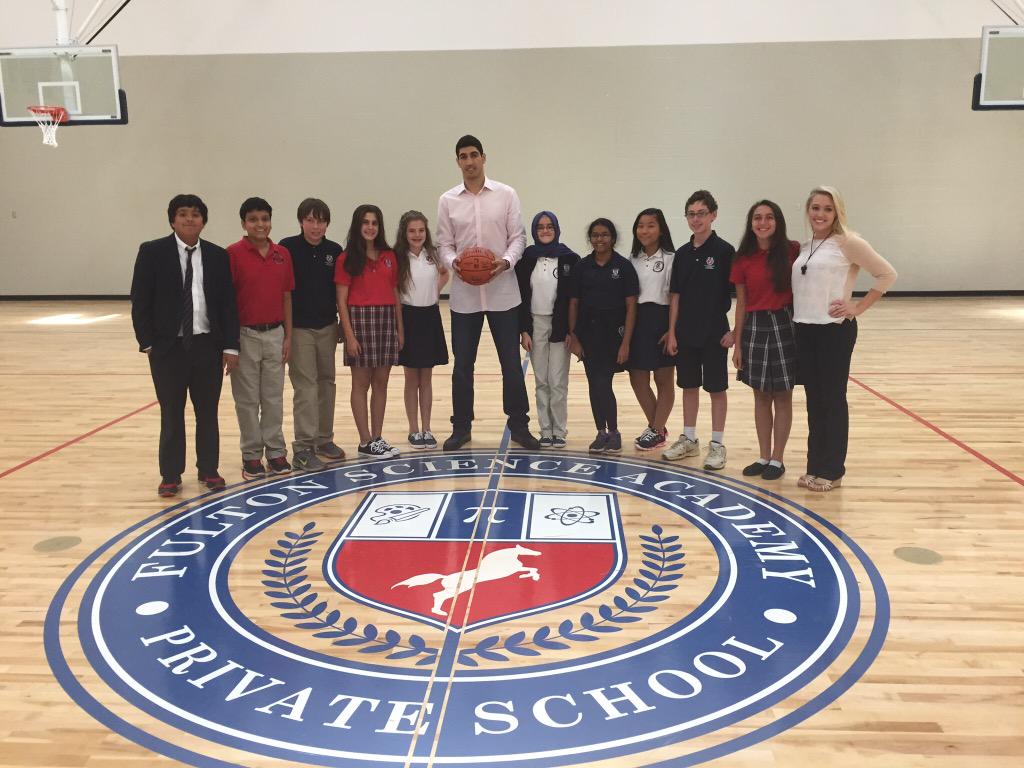 And Sultan and Enes with normal-sized adults: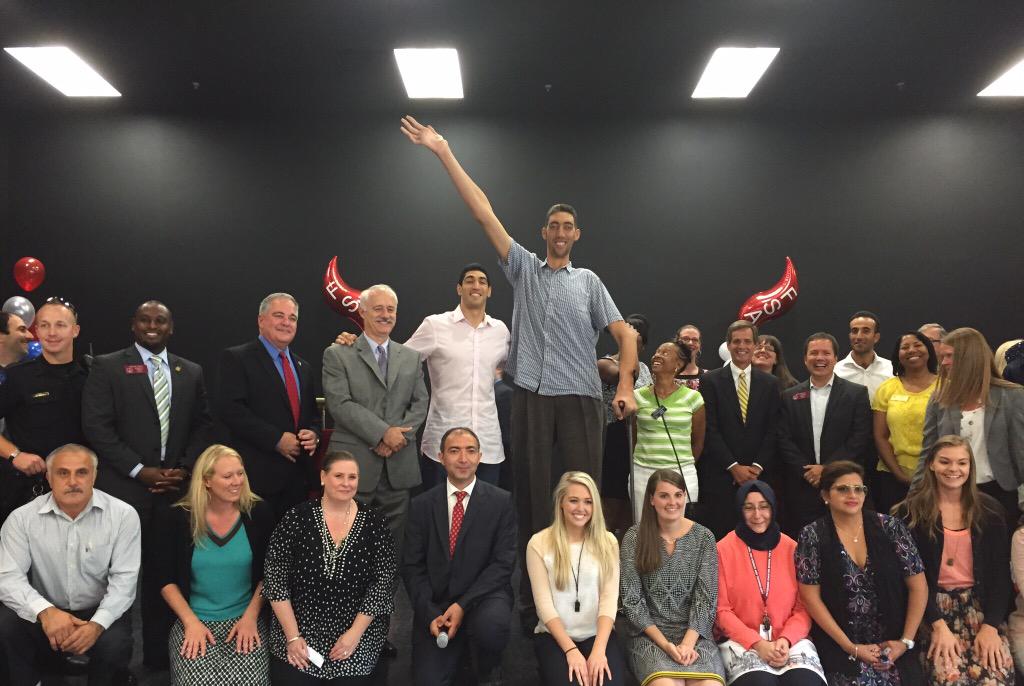 According to the all-knowing Wikipedia, Sultan's record-breaking height resulted from a tumor affecting his pituitary gland and he actually had to have surgery to stop the growth in 2010. He also holds the record for the largest hands of a living person, each one measuring 28.5 cm (11.22 in) from the wrist to the tip of the middle finger. Take that, Jahlil Okafor!