Wildcats' Wednesday Summer League Recap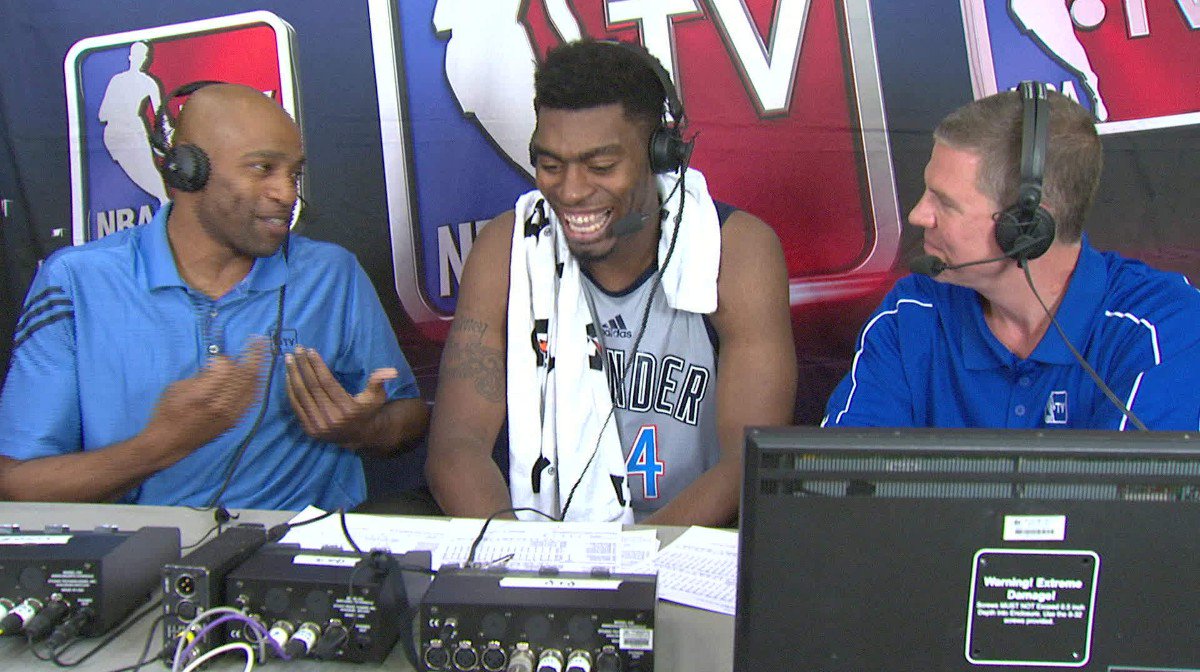 Three former Wildcats were in action down in Orlando today on Day 5 of the Orlando Summer League. The day began with a Wildcat namesake playing for the Knicks in the first game, followed by Aaron Harrison versus Marquis Teague in Game 2, and Dakari Johnson closing it out in the nightcap.
Alex Poythress will be in the first game tomorrow at 1 pm.
Here's a brief rundown of how the Cats did today:
Dakari Johnson
Johnson was one rebound shy of recording a double-double in his fourth game with Oklahoma City Blue down in Florida. He finished with 11 points and nine rebounds in a little under 23 minutes played in the win.
Johnson is currently third in the Orlando Summer League in rebounds per game with nine.
Aaron Harrison
Harrison still can't find his shot outside, but he played a decent game for the Hornets earlier this afternoon. He finished with 11 points, six rebounds and six assists, while committing four turnovers and missing four of his five shots from beyond the three-point line.
Harrison's Hornets lost a tight one to Marquis Teague's Mavericks, 84-81.
Marquis Teague
Teague did not play well in his starting point guard role with the Mavs. The former Bulls first-round pick finished with only one made bucket for two points on 1-of-6 shooting from the field.
WYMT has the highlights from that game:
Fake Devin Booker
Who are you?
Whoever he is, he scored 12 points with eight rebounds for the Knicks.
But that's not our Devin Booker.