Ulis continues to dominate summer league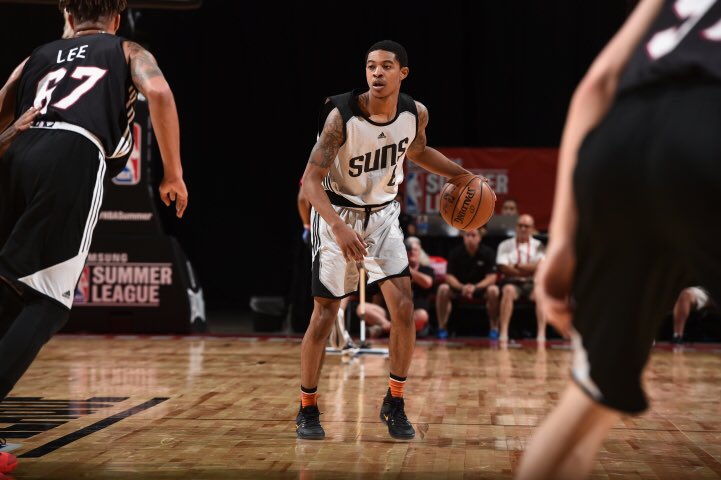 Tyler Ulis continued his tear through Las Vegas tonight as the summer league's best point guard. The second-rounder finished with 20 points, eight assists, three rebounds and a win to advance Phoenix to Saturday's quarterfinals.
NBA TV named him MVP of the game after NBA legend Isiah Thomas drooled over his microphone while praising Ulis' game throughout the broadcast.
This is one of the many plays that stood out from the win:
If the Suns can keep moving through the tournament, Ulis could very well come out as the Most Valuable Player in Vegas.