The Top UK Players In The NBA, Week 5
Several weeks of the college Cats dominating on Tuesday nights means we haven't got to check in with the top Kentucky guys around the NBA. Tonight, we fix that. Here's your latest look at the former Cats who are getting it done around the association:
5. Tayshaun Prince

"Go-go gadget lefty dunk!" At 34, Prince may be heading into the twilight of his career but videos like the one above show that you can never discount his ability to make a play. Tayshaun also cracks the top 5 this week because his Grizzles squad currently has an NBA best record of 15-2. Could Prince be heading for his second ring? Maybe it's not as crazy as it sounds.
4. DeMarcus Cousins
Big Cuz slides down the list a bit this past week as he missed the last two games due to a stomach virus. Not surprisingly the Kings went 0-2 without the big man to slide to 9-8 on the year. Cousins currently leads the league in rebounds (12.6 rpg) and is 7th in points (23.5 ppg) and should be back in action tonight against the East-leading Raptors. It's looking like Boogie is on track for his first All-Star game and don't be shocked if the Kings are back in the playoffs for the first time since 2006.
3. Brandon Knight
Don't look now but the Bucks are fifth in the eastern conference with a 10-8 record. Milwaukee is currently 7th in defensive efficiency and Knight's 1.3 steals per game have been a big part of that. Knight, the "Greek Freak" Giannis Antetokounmpo, and Jabari Parker are a fun young team to watch and a group that could grow into a fierce backcourt over the years if they stick together. Knight is tearing it up in the great north, its just too bad we will never see him on TV. Brandon and the Bucks are currently taking on the Cavs.
2. John Wall
With Bradley Beal back in the line-up you can expect John Wall to challenge Rondo for this season's assist crown. Wall has the Wizards challenging for the top spot in the East this season and should be a shoe-in for a second consecutive All-Star game. Wall can only do so much without NeNe in the lineup but if this team can stay healthy, watch out!
1. Anthony Davis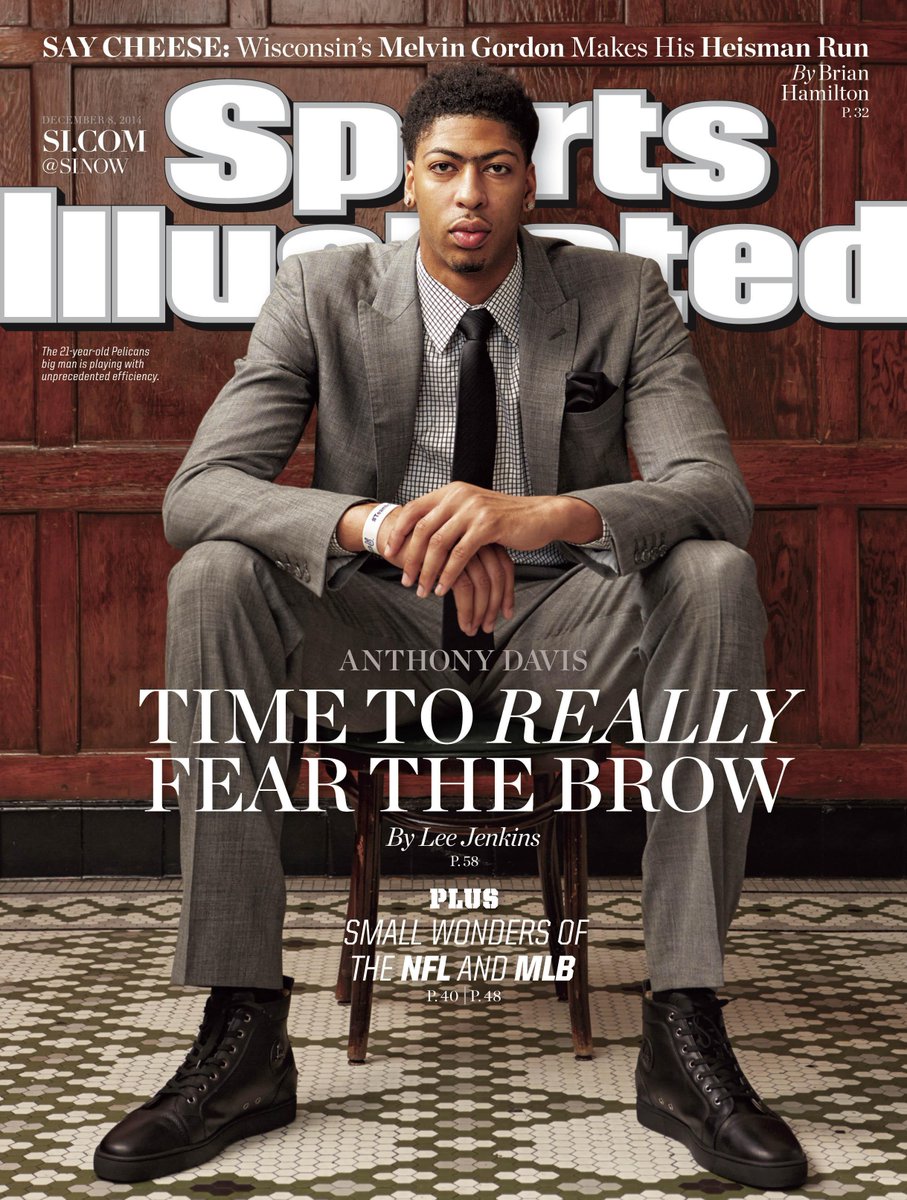 Davis is a legitimate MVP candidate as he continues to post incredible numbers with a player efficiency rating of 33.4. That's on track to beat Jordan's current record of 27.91. The Pelicans made be on the outside looking in when it comes to the playoff race but in just his third year in the league Ant is making an impact. If New Orleans can get him some help then there will be no stopping the force of nature known as AD. Watch him if you can tonight as Kevin Durant makes his return in OKC.
Which former Cat has impressed you most through the first month of the season?