The Horror! Do NOT let a Louisville fan see Malik Monk throw L's Down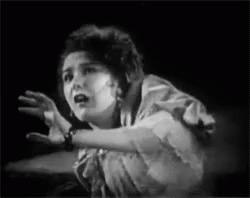 Please. Whatever you do, you cannot show this to a Louisville fan. To force a Cardinal fan to watch Malik Monk throw L's Down is inhumane.
In Charlotte tonight I asked Malik Monk about tomorrow's UK-UofL game and Terry Rozier started chanting C-A-R-D-S in the background! #L'sdown pic.twitter.com/oHgWjKpGVh

— Lee K. Howard (@HowardWKYT) December 27, 2019
Monk was one of six players who previously played in the Battle for the Bluegrass that went to war inside the Spectrum Center in Charlotte Friday night. Terry Rozier was the lone Cardinal, while Michael Kidd-Gilchrist was sidelined with an injury.
The game between Thunder and and the Hornets was one of the best NBA games of the season. A back-and-forth affair that went down to the wire, Cats played pivotal roles for both teams down the stretch. Unfortunately, it ended with a bad case of deja vu. More on the later. Enjoy a few takeaways from a wild night in Charlotte with members of the Kentucky football team in the stands.
It's time to come home for Cody Zeller
We should have known Zeller lacked good judgment when he chose to play for Tom Crean at Indiana. That bad judgment manifests itself every time he steps onto a basketball court with a matted head of balding hair. The sweat only makes it worse. This screen cap does not do it justice.
This critique comes from a good place. As a fellow bald guy, take my advice Cody and take that hair off for good. Besides, Buzz City is a good place to have a buzz-cut.
Shai Gilgeous-Alexander is an Animal
It's hilarious to think that we once thought SGA was going to be a three or four-year player at Kentucky. Once the lowest-ranked recruit in an average Calipari class at UK is now doing things like this in the NBA.
Goodness pic.twitter.com/wCKujYEuYm

— Cole Zwicker (@colezwicker) December 28, 2019
The former UK point guard is averaging 8.3 more points per game in his second NBA season, the second-highest jump of any player in the league. SGA finished with TWENTY-SEVEN points for the Thunder. His UK teammate, Nerlens Noel, had eight points and seven boards in 19 minutes.
Malik Monk is BACK
The former UK shooting guard did not make a seamless transition into the NBA. After getting his feet wet in his first two seasons, he's finally looking like the player that dropped 47 on North Carolina's face in Las Vegas. He did not start, but played 23 minutes and was in the game for all of the important moments down the stretch, serving as the inbounds-passer on the Hornets' final offensive plays.
Another day, another Malik Monk dunk.
pic.twitter.com/KZrIsTnBS3

— BBN/NBA ? (@KentuckyProCats) December 28, 2019
Wonderful two-way sequence from Malik Monk: gets the steal on the back side help vs. Adams, then hits Zeller running the lane with a one-handed laser for the spike. pic.twitter.com/JK1IF6fsbt

— Brian Geisinger (@bgeis_bird) December 28, 2019
Not the Free Throw Line, PJ!
The moment I alluded to earlier is one you would probably rather forget. Shai Gilgeous-Alexander and P.J. Washington sharing the same basketball court, with Washington at the line in the final seconds, needing free throws to win.
Things were a little different Friday night than the 2018 Sweet 16 game against Kansas State. This time SGA was guarding Washington after he got switched off on the forward as the Thunder led by two with just over ten seconds to play in overtime. P.J. attacked his former teammate, drew the foul and just missed an and one opportunity.
Needing to make both free throws to force a second overtime, Washington's first attempt clanked off the back of the iron. He intentionally missed the second, but the Hornets could not secure the put-back. Washington had a solid, 14-point, five-rebound performance, but he failed to make the shots when they mattered the most.
The more things change, the more they stay the same.