Shaq and DeMarcus ate dinner last night
Zocalo in Sacramento was the spot for a Kings dinner party last night with a guest list that included new Kings minority owner Shaquille O'Neal, DeMarcus Cousins, Chris Mullin and California Governor Jerry Brown.
Boogie sat with his new mentor:
And then Shaq picked up the First Lady of California: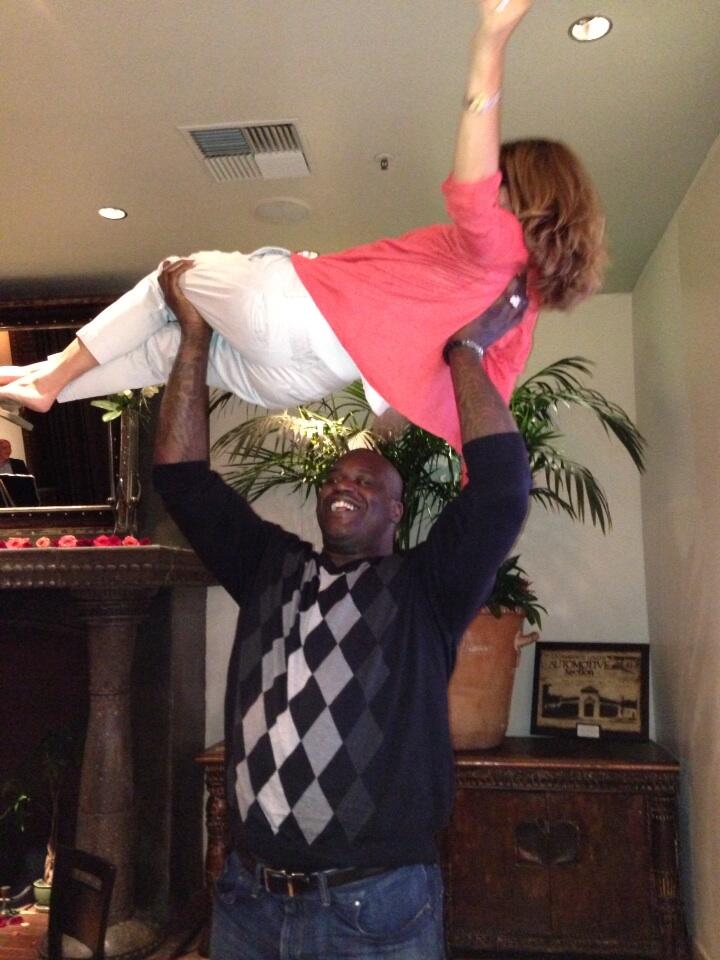 The Kings have until October 31 to extend Cousins' contract but the deal could be done before training camp gets underway next week.
Go Kings.