Shai Gilgeous-Alexander looks insanely good already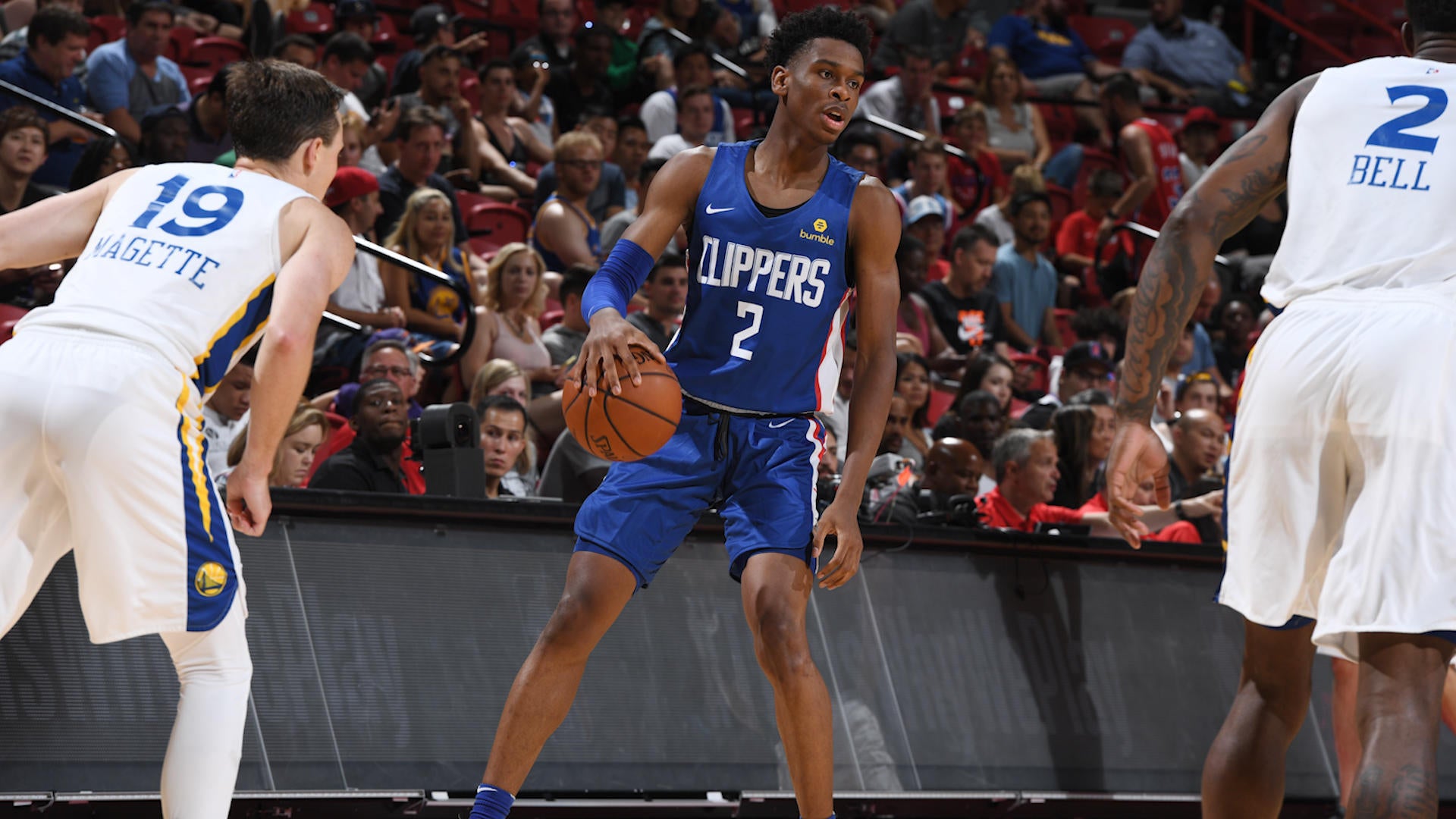 Shai Gilgeous-Alexander looks nothing like a guy who, at this time last year, was ranked outside the top 30 in his high school graduation class with hopes of cracking the starting lineup at UK in his freshman season. We here in Kentucky were witness to Gilgeous-Alexander's surge from undervalued prospect to All-SEC status, SEC Tournament MVP and NBA lottery pick, and we know the hard work he put in behind the scenes to get there.
But even his biggest fans from his time as a Wildcat are probably a little surprised by his first couple of games as a professional with the Los Angeles Clippers. Gilgeous-Alexander is dominating the NBA summer league and has the look of a veteran NBA point guard with a crafty arsenal of offensive moves and smothering length on the defensive end.
In his latest performance Monday night, Gilgeous-Alexander poured in 25 points in only 28 minutes played against the Houston Rockets. But what was most impressive was the way in which he scored those 25 points. He showed off a new step-back jumper, hesitation dribbles to shake his man, and the acrobatic finishes at the rim we grew accustomed to seeing last season in Lexington. He looked unguardable.
If you were unable to see it all, you can find a collection of highlights in the clip below:
I think we have a serious contender for NBA Rookie of the Year.