Rupp Arena is giving away prize packs for the Kings/Wizards game on Twitter today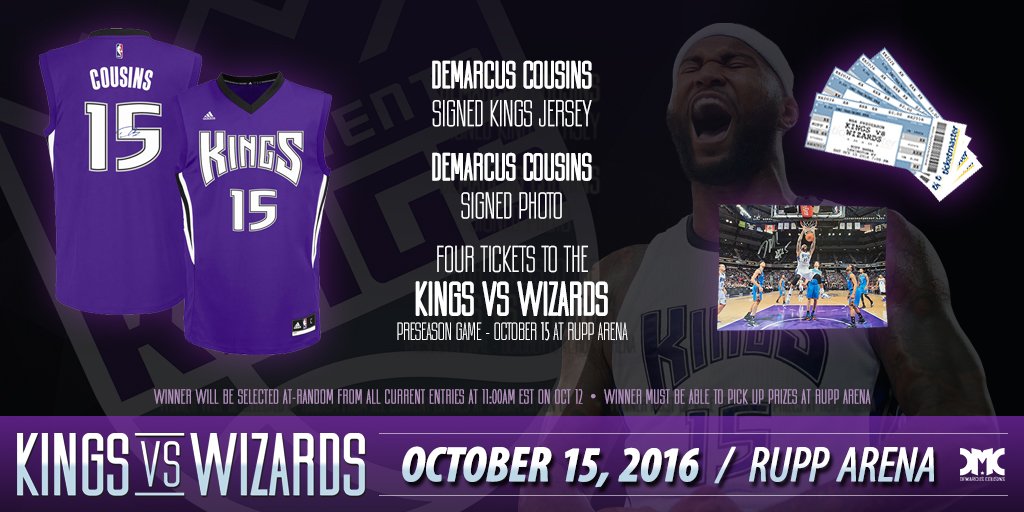 Want to go to Saturday's Kings/Wizards game at Rupp Arena but don't have tickets? The folks behind the Rupp Arena Twitter account are giving away tickets as part of prize packs on Twitter today, and it's so easy even Ryan Lemond could do it.
So far, they've already given away a DeMarcus Cousins-autographed jersey, autographed photo, and four tickets to the game, but you can get in on two other contests this afternoon. All you have to do is follow @Rupp_Arena and keep an eye out for the next tweet with contest details.
Good luck.