Next Morning Takeaways From The NBA Draft
Good morning, y'all.
I'm back in my chair for another long day of KSR bloggin' (I put in 17 consecutive hours in one spot yesterday with two pee breaks) and we have a lot of NBA draft talk to get to as the three Wildcats arrive in their new cities. But before we do, here are some morning thoughts from last night.
Skal Labissiere's slide was hard to watch.
ESPN and DraftExpress.com projected Labissiere ninth overall to the Toronto Raptors in their final mock drafts prior to the actual draft. Then we saw that ninth pick come and go; then the 11th with Orlando; the 12th to Utah; and so on. The green room cleared out, but Labissiere remained, as his agent and John Calipari frantically made phone calls. And then, finally, the Sacramento Kings swooped in at No. 28 and made him a first-round pick, while adding a fourth Kentucky Wildcat to its roster in the process.
Labissiere said of his fall, "It was tough at first, but one thing about the league, one thing about all of us now, everything starts over for all of us. We all start over once we get to that level. I'm excited to get to work. I know I have a bright future ahead of me."
Jamal Murray fell behind Buddy Hield and Kris Dunn in the guard race.
Most know-it-alls believed Murray would go before Buddy Hield, but the New Orleans Pelicans had other plans. The Pelicans selected Hield over Murray at sixth, leaving the Kentucky sharpshooter to the Denver Nuggets at seventh. BBN's dream duo of Murray and Anthony Davis? Gone. The Pels passed that up and now Murray has teamed up with Emmanuel Mudiay in the Mile High city.
Murray said he will use the Dunn and Hield picks as inspiration moving forward.
The Kings made what is — without question — the worst pick in the history of the draft.
It's hard being a Kings fan, you guys. Sure, they added Skal Labissiere to the roster, but that does not excuse what happened earlier in the first round. Sacramento traded its ninth overall pick to Phoenix and dropped down to No. 13. Okay, fine. We'll see what happens. But then Sacramento selected Georgios Papagiannis, who averaged five points per game in Greece, with that pick. WHAT?!!! Papa Georgio? The guy we used to write about on KSR??? WHAT??!!!
ESPN's coverage is pretty worthless. (Thanks, Twitter.)
It's tough to go against Twitter when Adrian Wojnarowski is two picks ahead with his scoop, but ESPN could still do a little bit better of a job. Michael Wilbon has no business talking about college basketball players. He's clueless.
Tyler Ulis going to Phoenix is better than Tyler Ulis going to Chicago.
We all wanted Tyler Ulis to the Bulls at No. 14, but Tyler Ulis to the Suns, where he teams up with his best friend, is the perfect scenario.
They're definitely going to live together, right?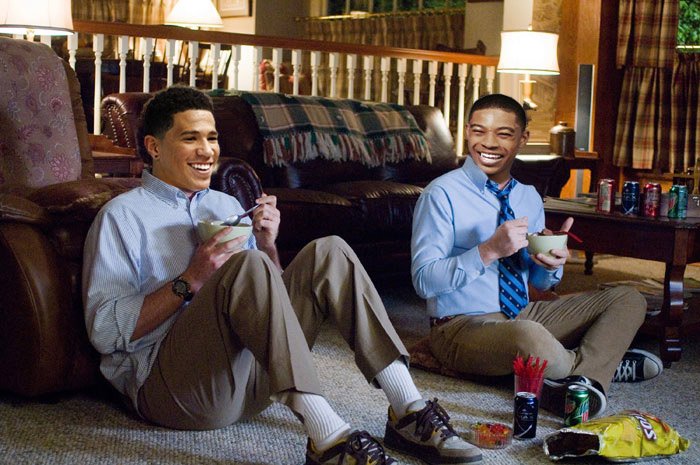 (More Booker-Ulis fun coming throughout the day.)
Four of the Suns' last six picks have been Kentucky Wildcats.
2015: Devin Booker
2015: Andrew Harrison
2016: Dragan Bender
2016: Georgios Papagiannis
2016: Skal Labissiere
2016: Tyler Ulis
I'm convinced some of those first-round picks were fictional people.
Someone in the back was banging random keys on the keyboard and handing the card to Adam Silver.
They say a record 14 international players were selected in the first round, but I think they used made-up names.
More draft talk all day…