New Pelicans head coach wants Anthony Davis to shoot more threes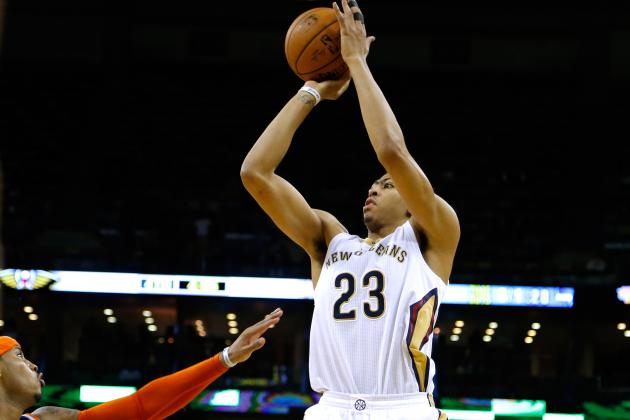 Anthony Davis is one of the best basketball players in the world, but that's not good enough for new Pelicans head coach Alvin Gentry. Gentry wants Davis to add a three-point shot to his game before next season.
From NOLA.com:
In a conference call to season-ticket holders on Tuesday night, Gentry says he has already told Davis that every day he works out in the gym this upcoming season he wants him to make 150 corner 3-point shots from each side of the court.

"That's got to become a consistent shot for him," Gentry said. "I don't think he's going to have any problem doing it. If you go back and look at his high school days, he was a very good 3-point shooter. But all of sudden he decided to grow six or eight inches. He still has that range, but I don't think it has been incorporated in the offense in college or the pros that he's been in.

"We want him to shoot that shot. So I think you probably see him make more 3s than he's made his entire career.'
Davis is only 3-for-27 from deep in three years in the NBA, with a 1-for-12 clip last season. He's been working hard all summer to add that element to his game, and if he does, look out, world.
Watch A.D. work on those corner threes in the video below:
Getting in that work today!

Posted by Anthony Davis on Wednesday, July 1, 2015