New Pelicans coach Alvin Gentry vows he'll get Anthony Davis to the Finals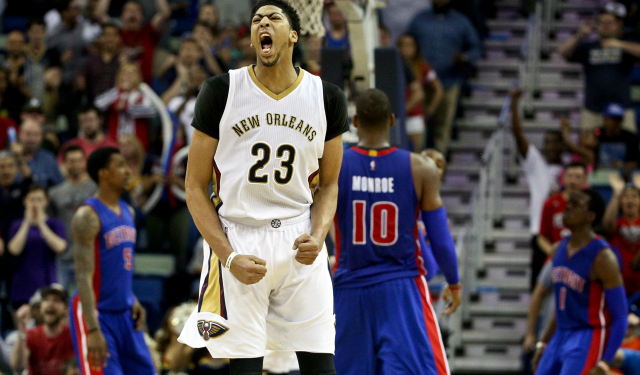 Last night was the Golden State Warriors' moment in the sun, but during the postgame celebrations, former Warriors assistant and future New Orleans Pelicans coach Alvin Gentry had a message for Anthony Davis.
As soon as Gentry got near a camera, he shouted "AD, we're coming right back here!".
It may not happen next year, but with Anthony on his way to superstardom and the Pelicans making the playoffs last season, it's won't be long.
A few more videos from last night's celebrations because I'm a proud Davidson grad/bandwagon Warriors fan this morning…
Riley Curry SOOOO didn't want her dad to embarrass her on national TV with a kiss:
Steph learns champagne burns your eyes, but BRING IT ON: