Nerlens Noel surprised a Lexington high school kid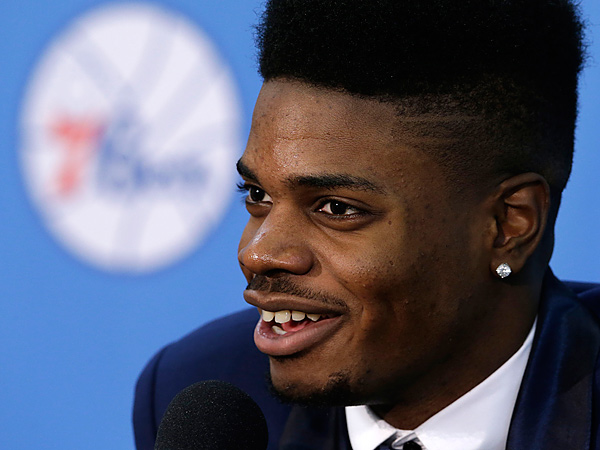 More from the Nerlens-Noel-Is-A-Good-Person Department, the former Kentucky big man surprised a Lexington high school student with the trip of a lifetime last night. Braxton Upthegrove, a basketball manger at Henry Clay who is awaiting a kidney transplant, received a video message from Nerlens during halftime of a game at the high school Tuesday evening. Nerlens told him he is flying Braxton and his mother to Thursday's game against the Miami Heat and then they'll spend the weekend together playing video games.
Can you think of a former UK player, or a player from anywhere for that matter, who does so much good off the court? It seems Nerlens Noel has a story similar to this one for every blocked shot he had at Kentucky. He's a great young man who understands the importance of giving back, with a bigger heart than you'll find on most 19-year-olds.