MKG spending the day at the National Stuttering Association Annual Conference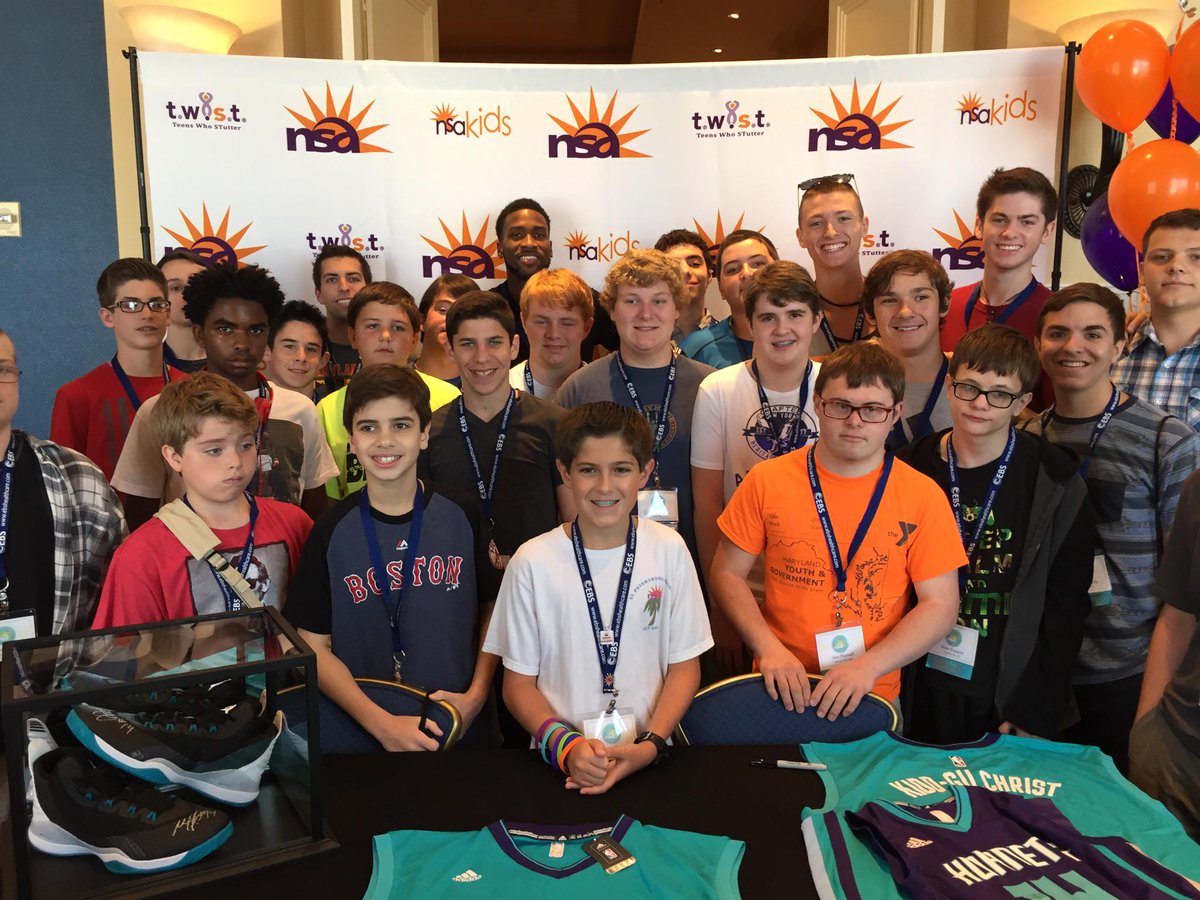 Michael Kidd-Gilchrist is one of my all-time favorite Cats for many reasons, but a main one is how he's opened up about his speech problems. MKG has battled a stutter his whole life and finally made a breakthrough during his time at UK by working with speech pathologist Meg Shake at the CATS center.
Today, MKG is giving back to children who suffer from the same problems by attending the National Stuttering Association Annual Conference in Baltimore, Maryland. He posted this great picture of him and some of the kids on Twitter this morning.
Earlier this year, Lee Jenkins profiled MKG for Sports Illustrated and interviewed Shake about her work with Michael. The article has stuck with me since, and it's only appropriate to share an excerpt:
The Final Four was challenging because of unwanted media queries about his speech, but by then it was obvious that the therapy's purpose went far beyond any press conference. Sound bites are significant in the social media age — if a player clanks a 10-footer at the buzzer, the public demands an explanation and revolts when it too falls short — but the interviews were just an excuse. "This was for when he gives his wedding vows," Shake says, "and when he gets his honorary degree from UK, and when he goes to his grandchildren's graduation. It was for a more fluent future."
Read the rest of Jenkins' excellent piece here. Keep up the good work, MKG.