Malik Monk Received a Smack on the Head from Michael Jordan after Late Error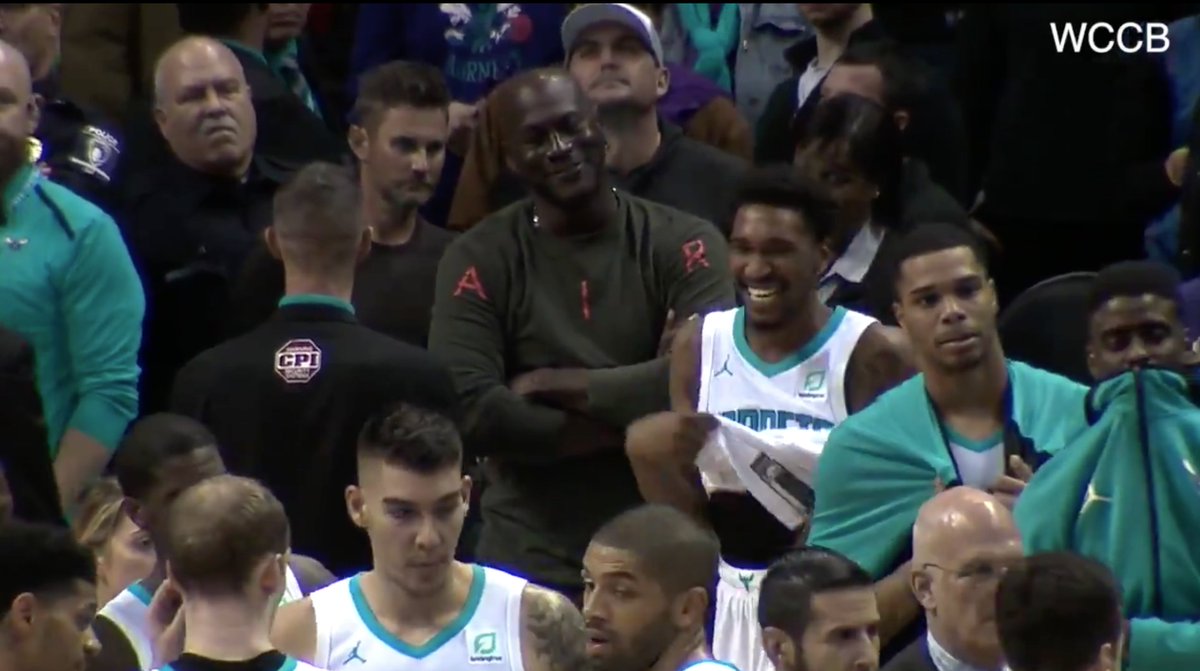 Malik Monk's late-game gaffe resulted in retribution from Charlotte Hornets owner Michael Jordan.
Charlotte and Detroit were tied at 106 with less than five seconds remaining, when Jeremy Lamb drove to the right for a pull-up jumper.  The contested shot went through the net for a game-winner.  As the crowd erupted, Monk sprinted from the bench onto the court to celebrate with Lamb, however, there were still .3 left on the clock.
Monk's premature court-rushing cost his team a technical foul.  Luckily, it did not cost his team the game, but Michael Jordan made sure Monk knew he messed up.  The Hornets' owner chastised him, then swatted Monk in the back of the head.  The former Wildcat received one more lump before the pair laughed off the incident.
The clip has taken over NBA Twitter.  I'm sure Monk wishes the following dunk was the go-to highlight, not the controversial smack from MJ.
Malik Monk tryna break the rim or something, sheesh (via @hornets) pic.twitter.com/uCPLPCWPCK

— SLAM (@SLAMonline) December 13, 2018
[mobile_ad]