Malik Monk checked into game but forgot his jersey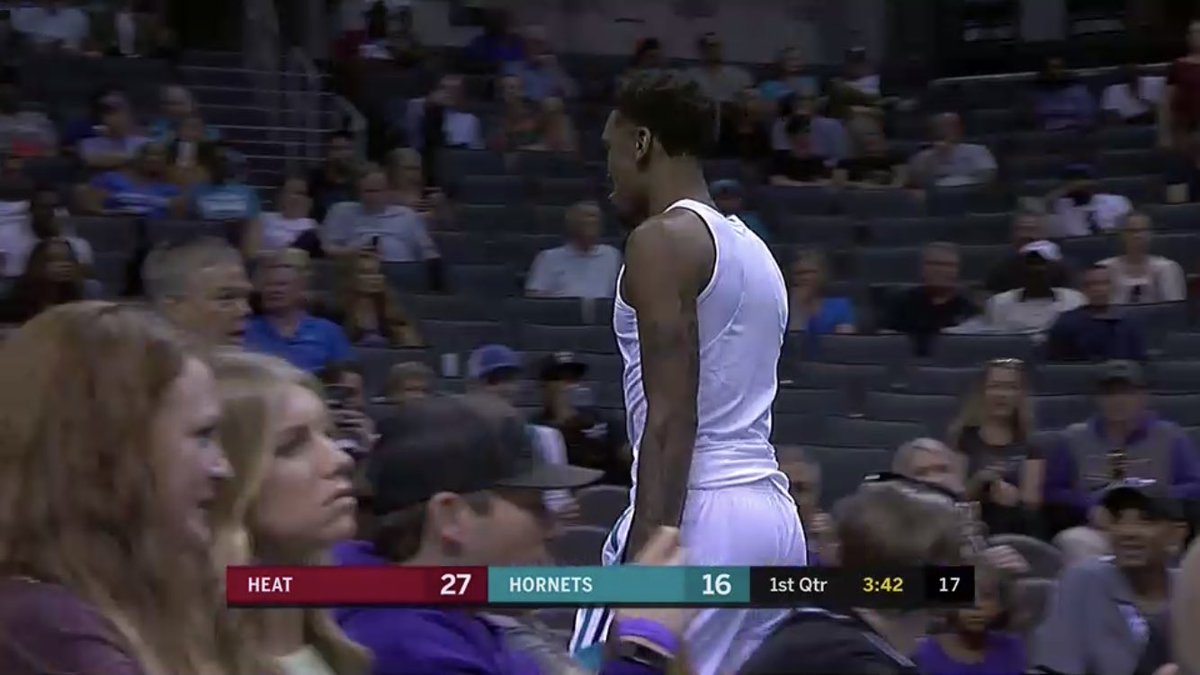 Malik Monk was all set to check into the Hornets' game against the Heat tonight, but when he pulled off his shooting shirt to go into the game, he came to a startling realization: He forgot his jersey.
So instead of subbing in, Monk went back to the locker room to get dressed.
Malik Monk forgot his jersey so he had to go back to the locker room ? pic.twitter.com/O0FottoAU2

— Bleacher Report NBA (@BR_NBA) October 2, 2018
Malik Monk goes to scorer's table to check into game.
Takes warm ups off.
Realizes he forgot to put on his jersey.
Has to go back to locker room to go get it.
? pic.twitter.com/tHmhWf3sZN

— Rob Perez (@World_Wide_Wob) October 2, 2018
Come on, Malik. This is a big year for you. Let's get focused.