LeBron James agrees to 4-year, $154 million deal with Lakers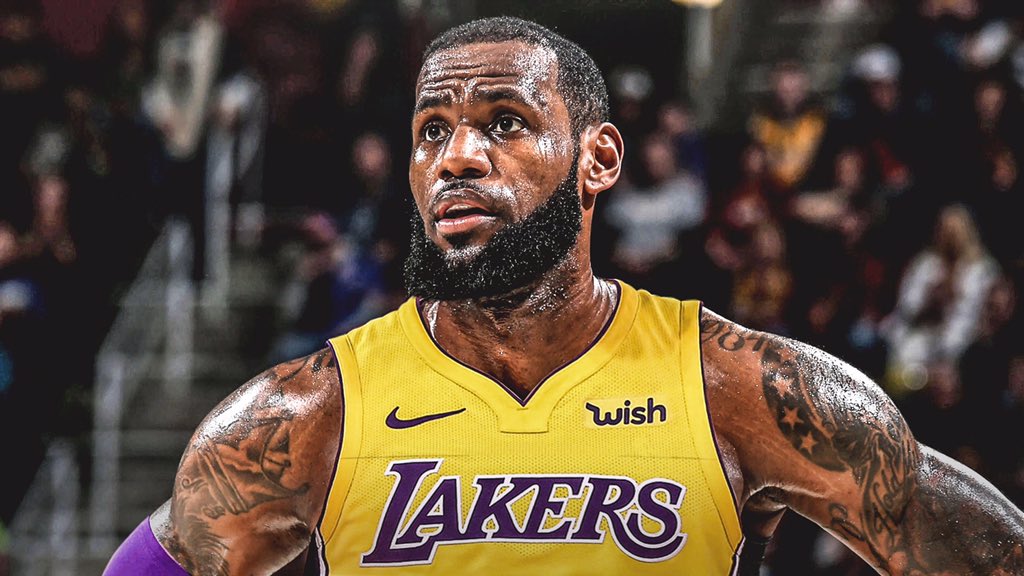 The basketball world has officially been flipped upside down.
LeBron James is a Los Angeles Laker.
LeBron James has agreed to 4-year, $154M deal with Lakers, Klutch Sports says.

— Adrian Wojnarowski (@wojespn) July 2, 2018
James' agency, Klutch Sports, sent out a press release to announce the agreement, which was about as nonchalant as you could dream of for a signing of this magnitude.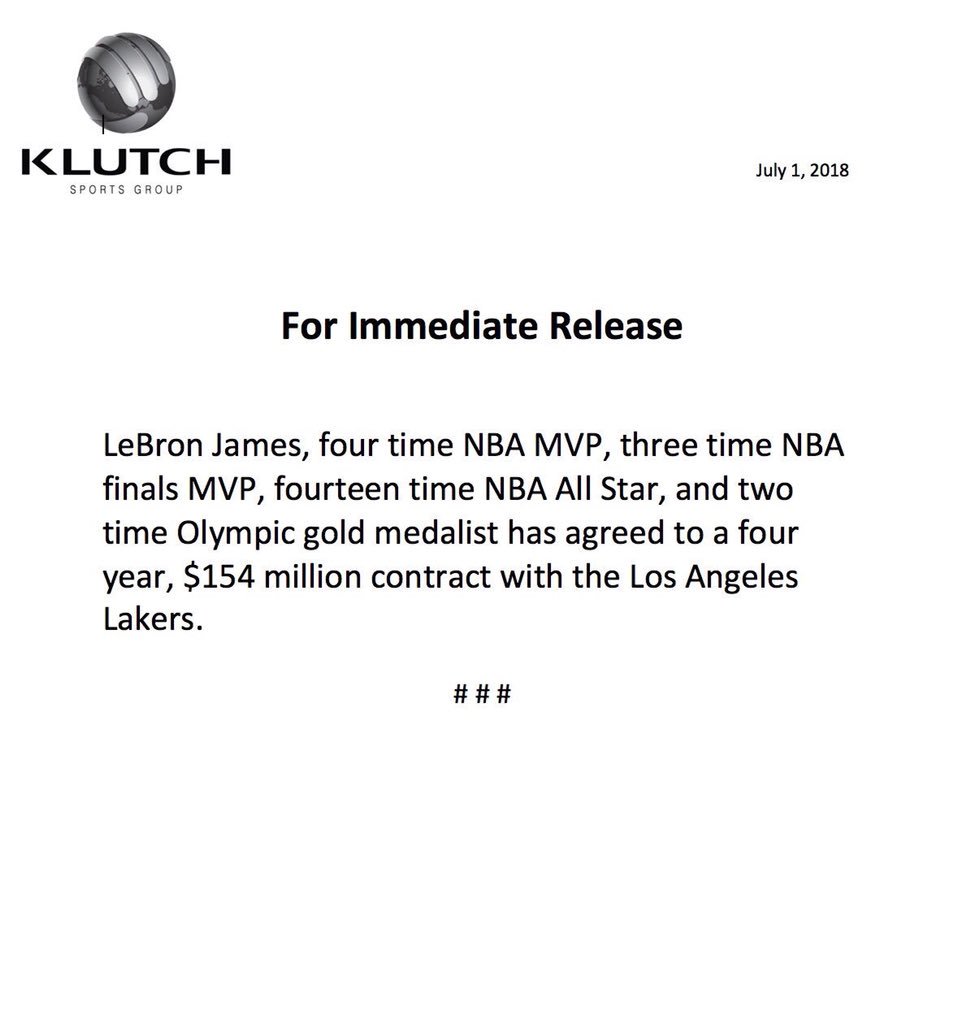 With James in L.A., the West becomes even more ridiculous, with the Lakers likely sliding in as the third-best team in the conference behind Golden State and Houston. And there's a good chance they're not even done yet.
The Lakers are extremely interested in trading for San Antonio star Kawhi Leonard, a top-five player in the league when healthy. ESPN reports that L.A. will get even more aggressive in trade talks with the Spurs to secure a deal for the superstar.
Sources: As trade talks have unfolded, Kawhi Leonard's focus is unchanged: He wants to be a Laker. https://t.co/0wZGf5MrNt

— Adrian Wojnarowski (@wojespn) July 2, 2018
Leonard has even reached out to James about joining him in Los Angeles.
A source close to #LeBron tells me that #Kawhi Leonard reached out to James, telling him he very much wanted to play together. They spoke about Kawhi's lockdown defensive ability, which would alleviate pressure off of LeBron.

— Jordan Schultz (@Schultz_Report) June 28, 2018
There were also several reports that former Kentucky star DeMarcus Cousins was a top target for the Lakers in free agency behind James. L.A. had a conversation with Boogie right after midnight today, and they were reportedly trying to set up a meeting with the superstar big man in the very near future.
After Kentavious Caldwell-Pope signed a one-year, $12 million deal to return to Los Angeles, however, that likely takes the Lakers out of the running for his services. There's a very strong chance he returns to New Orleans, with a sign-and-trade to Washington also being discussed
Nerlens Noel has the Lakers on his final list, and Julius Randle is a restricted free agent. Los Angeles can go above the salary cap to match any deal Randle signs with another franchise.
As for the East, the Boston Celtics easily become the favorites to represent the conference in the Finals, with the Raptors and Sixers coming in at No. 2 and No. 3, and Milwaukee after that. Beyond those four, the rest of the playoff spots are up for grabs.
Sheesh.