Kentucky has most former players inside NBA Bubble
The NBA's restart officially began Wednesday, and there are a lot of blue bloods inside the bubble. Still, Kentucky came out on top. The Wildcats boast the highest number of former players competing in Orlando.
The Cats outnumber the players from Duke, UCLA, Indiana and Kansas. Here's a graphic with a breakdown of the numbers, courtesy of Fox College Hoops.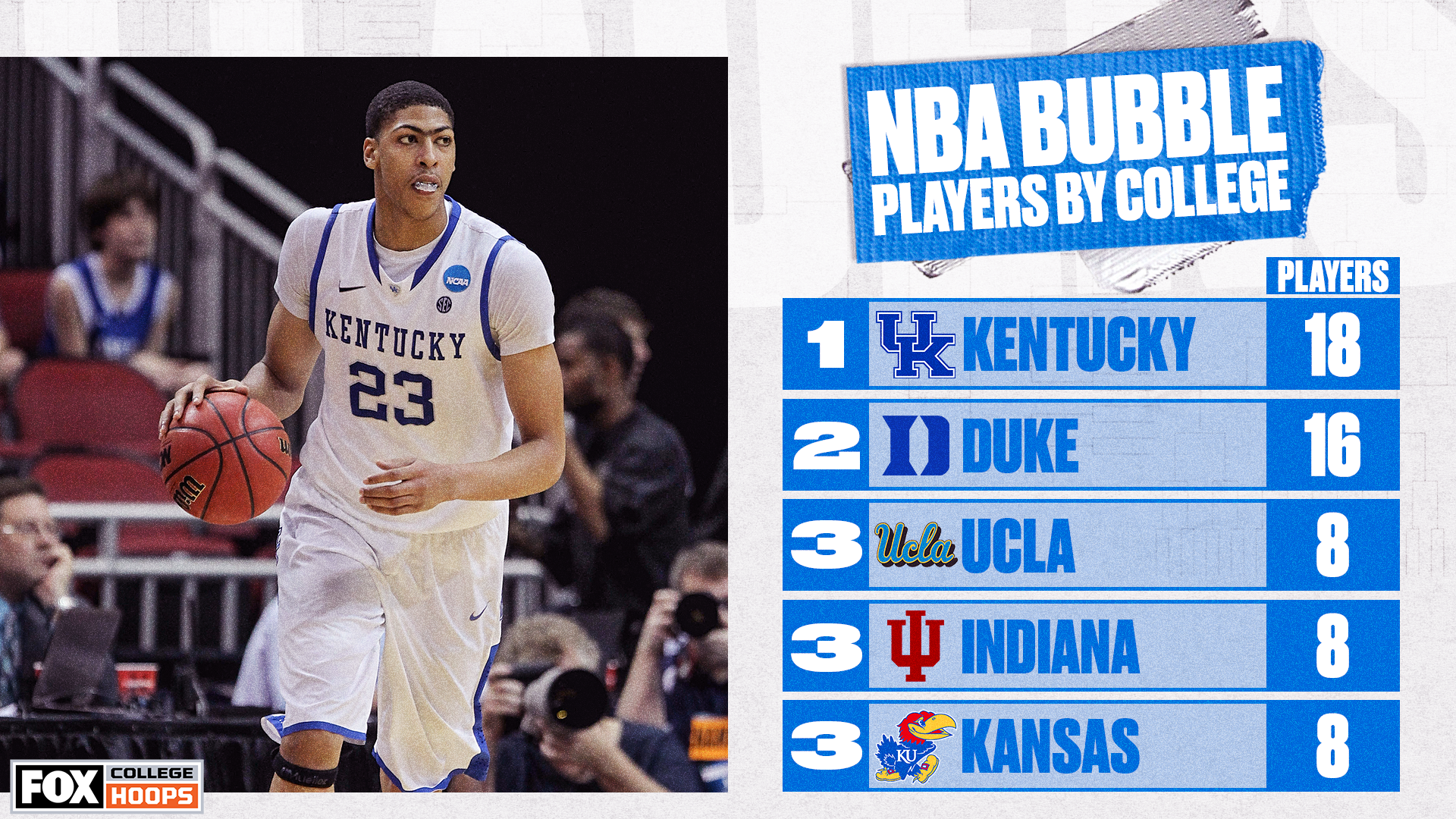 The list should serve as a solid indicator for college basketball recruits nationwide: going to a traditional "blue blood" school is the most-efficient way to get yourself into the league. If you have a shot to play professional ball after your collegiate career comes to an end, why would you go anywhere else?
But to be fair, here's where the math gets a little funky.
Officially inside the bubble, Kentucky has Eric Bledsoe (Bucks), Enes Kanter (Celtics), Bam Adebayo (Heat), Tyler Herro (Heat), Anthony Davis (Lakers), Patrick Patterson (Clippers), Jamal Murray (Nuggets), Shai Gilgeous-Alexander (Thunder), Nerlens Noel (Thunder), Hamidou Diallo (Thunder), Michael Kidd-Gilchrist (Mavericks), Wenyen Gabriel (Blazers), De'Aaron Fox (Kings), Keldon Johnson (Spurs) and Devin Booker (Suns). That's 15.
Then there's Rajon Rondo, who started the season's restart in the bubble but left after he fractured his thumb in practice last week. That makes 16 former Wildcats. I'd say the list also included Cauley-Stein (who turned down a chance for the bubble lifestyle due to the birth of his first child) and Trey Lyles (who will miss the remainder of the season after undergoing appendectomy surgery, the Spurs announced July 16). Both John Wall and Darius Miller elected to stay home while their teams entered the bubble due to their respective injury rehabilitation processes.
Regardless, it's an impressive number. That's the Kentucky effect.