Karl Towns with a double-double in loss to Trey Lyles' Jazz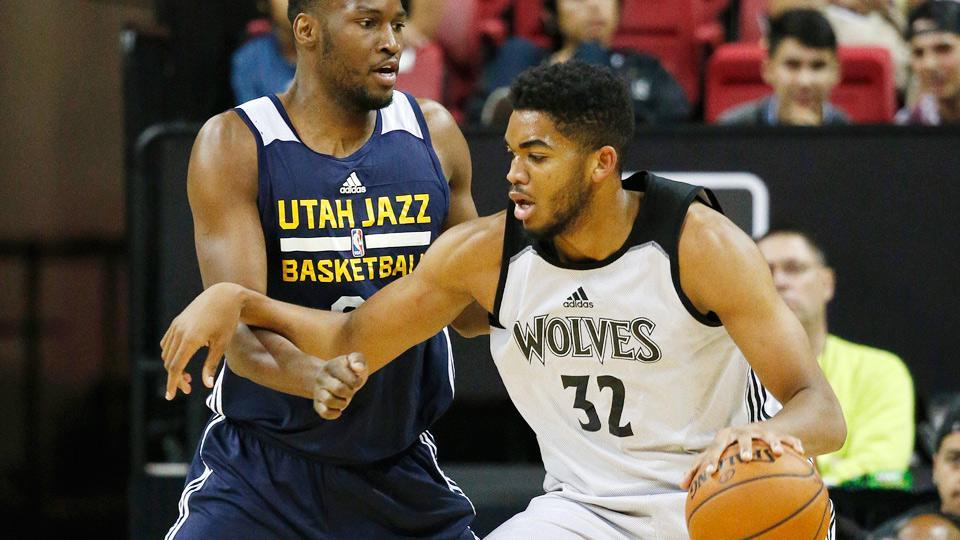 Karl-Anthony Towns and Trey Lyles went head to head last night in the nightcap out in Las Vegas. Lyles walked away victorious in the game with 13 points, nine rebounds, two blocks, two assists and a steal in the 92-82 win.
Towns, on the other hand, had a double-double with 14 points and 10 rebounds. He also had nine fouls for the second time in three games, bringing his grand total to 22 fouls to go with his 22 rebounds. No one said the adjustment would be easy.
Lyles not only won the game last night, he took the jump ball from his former teammate:
Watch Towns' highlights from the game below: