John Wall recruiting Paul George to Washington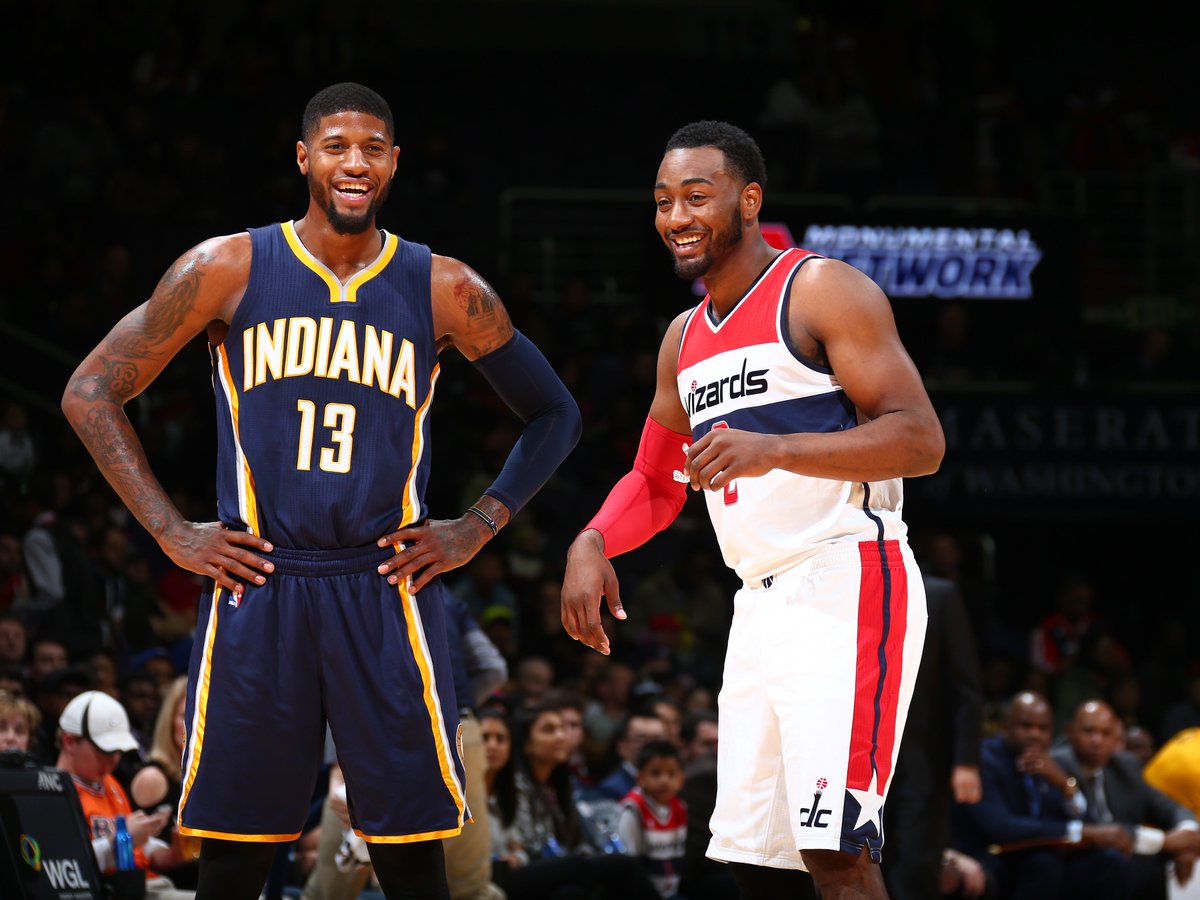 John Wall sees Paul George as the help he and the Washington Wizards need to compete with the Cleveland Cavaliers in the NBA's Eastern Conference. To run with the Cavaliers, the Wizards need someone who can run with LeBron James, and George is one of only a handful of people in the league who can do it.
It's pretty clear George wants to leave the Indiana Pacers for the Los Angeles Lakers, but Wall is trying to keep the Wizards in the mix for the four-time NBA All-Star. He told ESPN's Marc Spears that George is the missing piece to his team:
"Look at our team. We are one piece away," Wall said. "We have the point guard, we have the shooting guard, we have the center, we have the power forward. Our 3-man [Otto Porter Jr.] did great for us. You can't take nothing away from what he did. But [George] is a guy that can guard LeBron and go back at LeBron. It's a piece that you're going to need to win. If you don't have a guy who can do that, you don't have a chance.

"You got to add another star," he said. "You got to add another piece. You got to have three guys. And that's what it's looking like."
The Wizards have reached out to the Pacers about a trade, but talks are a long way from becoming anything serious at this time.
It'd be pretty cool though, right?