John Wall injures knee, but there's no structural damage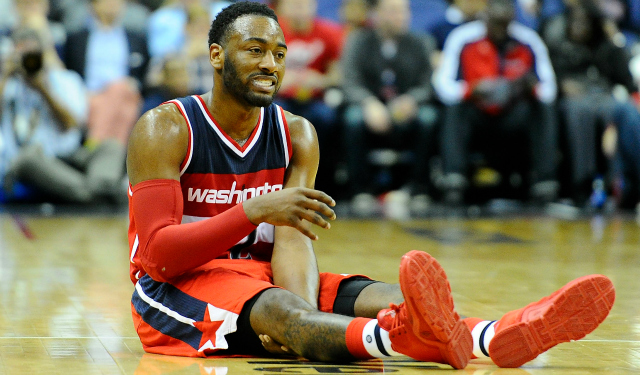 Last night, John Wall had a scare when he banged knees with Mavericks forward Jeremy Evans:
The former Cat had to be helped off the floor, but thankfully, according to the Washington Post, X-rays didn't reveal any structural damage and Wall was able to walk on his own, albeit with a limp, after the game. The Wizards play the Miami Heat tonight, but Wall's status is still uncertain.
Up until that point, Wall was ballin', putting up 28 points off 12-22 shooting, 10 assists, 4 rebounds, 5 steals and 2 turnovers. He's been on a roll lately, averaging 28.7 points and 10 assists over the past three games.
Hopefully he'll be back to doing stuff like this soon:
asl;dkfj