John Wall has some solid Valentine's Day advice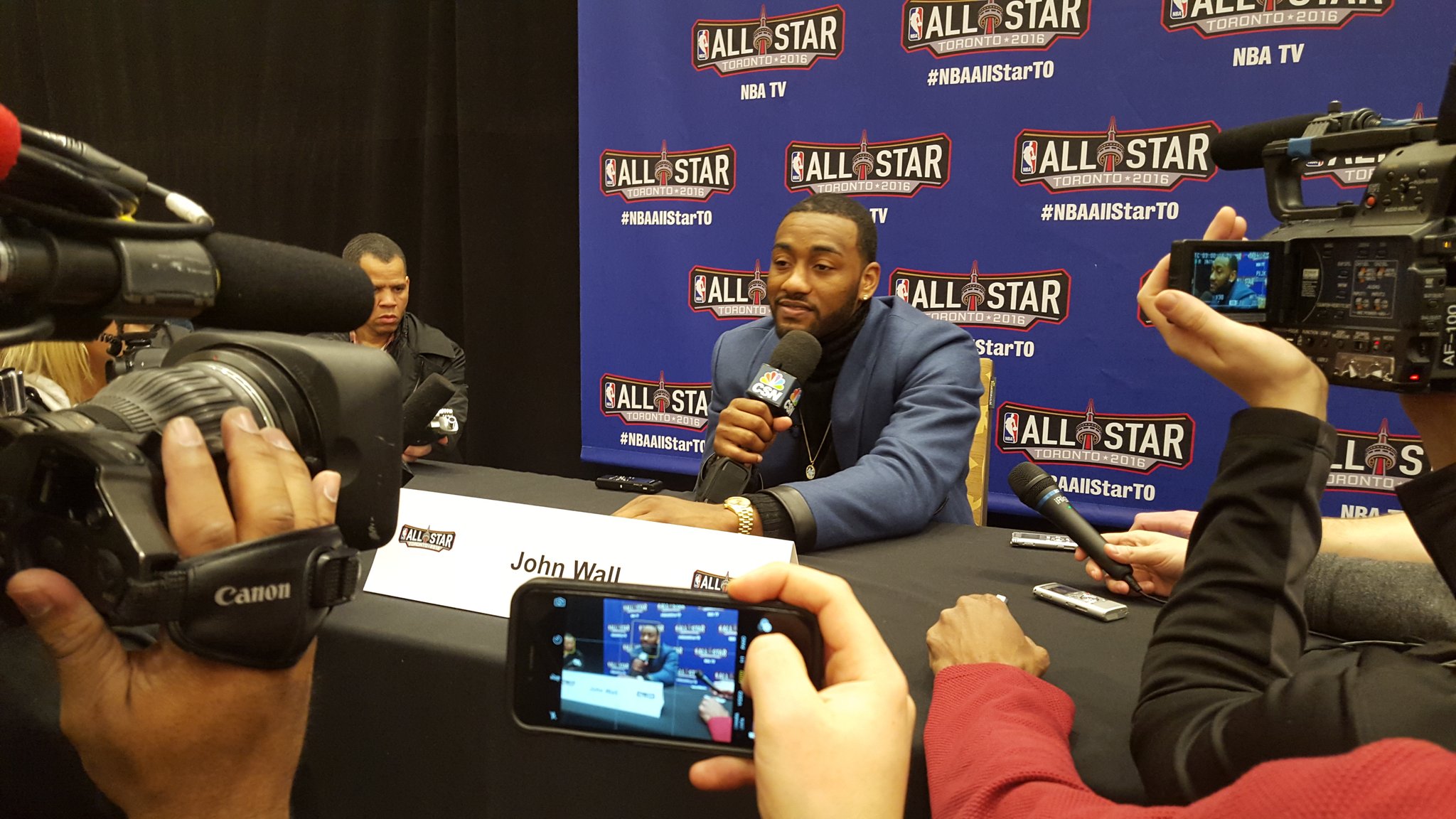 It's Media Day at NBA All-Star Weekend, and during his rounds, John Wall had some excellent advice for guys trying to impress their ladies on Valentine's Day.
"Get her flowers and remember her name." 
Well, that's certainly a good start. Speaking of Wall, he told reporters that he's planning to play in Sunday night's game despite injuring his knee last night. Wall bruised his knee in last night's game against the Bucks and said he's undergoing treatment around the clock in Toronto to be ready for Sunday's All-Star Game.
Here's a handy infograph of when you can catch your favorite Cats on TV this weekend: