Jeff Goodman inside access revoked by LaVar Ball, Big Baller Brand in Lithuania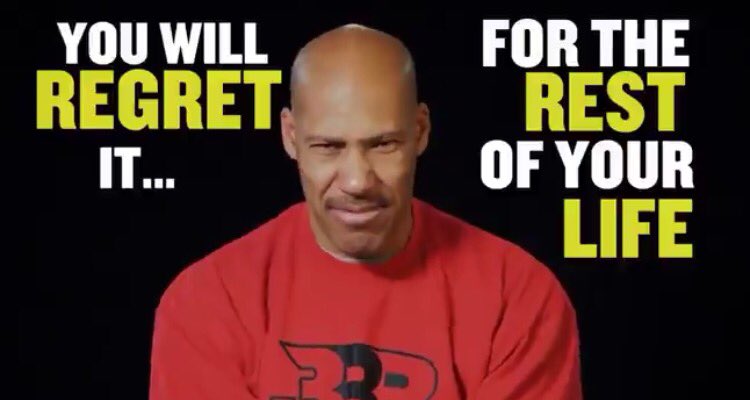 Back in late January, LaVar Ball told ESPN radio hosts he personally sent their colleague Jeff Goodman home from Lithuania for being "sheisty."
After being with the family in the land of the beautiful basketball for a little over a week, Goodman posted an article on ESPN featuring inside information he learned from Ball about team turmoil in the Los Angeles Lakers locker room. According to Goodman's source, i.e. LaVar Ball, there is a lack of respect for head coach Luke Walton within the organization, and the team "doesn't want to play" for him.
The eldest Ball wasn't a fan of that getting released to the public.
"I sent Jeff Goodman home early," Ball said. "Otherwise he would have still been out here. But how are you going to be out here if I won't interview with you no more? You've got to come home.
"I'll never ever EVER do an interview with that guy again. He's sheisty, and I see that. He wanted to go that route," he continued. "He did the story he wanted to write, tried to finagle things," Ball continued. "Guess what? He's out of the picture now. He can't come close to my family."
In the latest episode of Facebook's "Ball in the Family" documentary series, we got to see the event unfold, and the final product is hysterical.
How the tables have turned pic.twitter.com/lhZXp8EtkN

— Nick Roush (@RoushKSR) March 6, 2018
LaVar Ball certainly has his own issues, but seeing Goodman embarrassed on a reality show after being sent to Lithuania by ESPN is absolutely priceless. After all, whiney Jeff Goodman is the best Jeff Goodman.
Imagine becoming a journalist, only to be disliked by everyone, flying to Lithuania to cover a man and his sons that are average basketball players, then get kicked out of their circle on a reality show that airs on Facebook.

— Trey Huntsman (@TreyHuntsmanKSR) March 6, 2018
Big Baller Brand: 1
Jeff Goodman: 0
De'Aaron Fox: 39