James Young had his breakout performance last night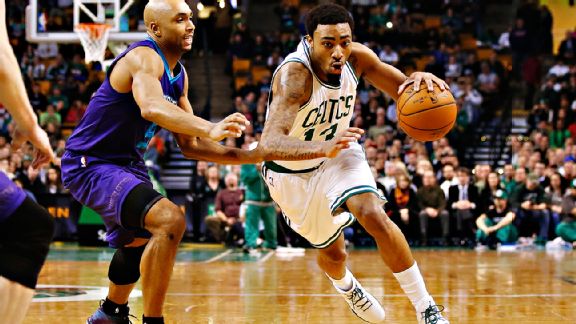 Moments after I suggested he should've stayed in college for another year, James Young had his best game in the NBA last night. Young, playing his first NBA minutes since very early December, scored 13 points in 18 minutes for Boston, including a 3-for-4 clip from three-point range.
Two of those 13 came on this difficult shot over Cody Zeller:
Young was interviewed after the game wearing what appears to be a shirt with a Wildcat on it. He told reporters, "I just want to go out there and provide for my team. If I get more minutes, I get more minutes. Just want to bring energy to the floor."
Go James.