Here's a look at the DeMarcus Cousins bobblehead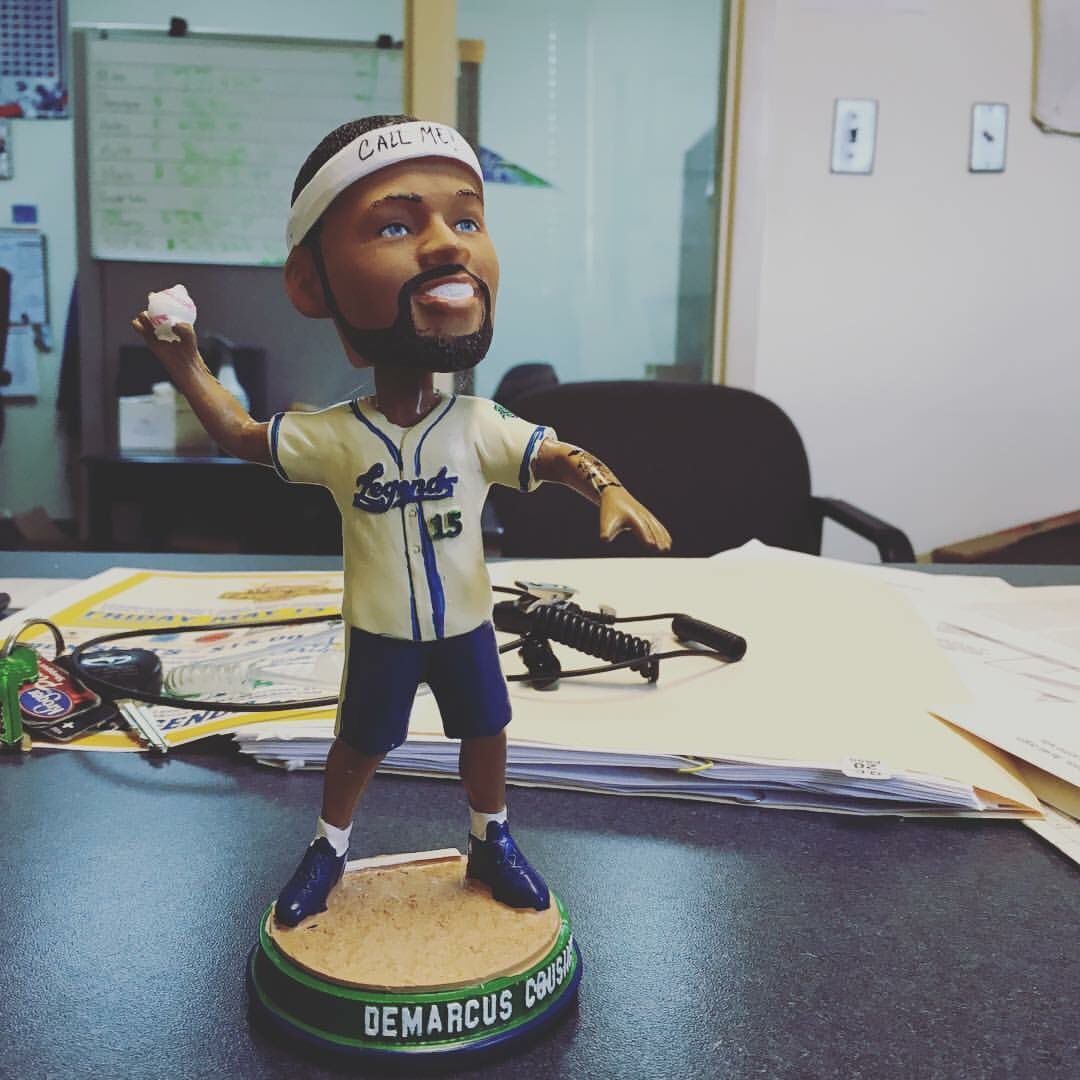 I must say, I was a little worried about how the DeMarcus Cousins bobblehead would turn out. These things tend to go way wrong; just ask John Wall about his most recent one.
But the Legends seemed to do a pretty good job with the baby Boogie they will be giving away at tonight's double-header. The 'Call Me' headband really completes the look. Very well done.
Reminder: the DeMarcus bobblehead will go out to the first 1,000 fans through the door after 4 pm tonight.