ESPN.com tells the story of Eric Bledsoe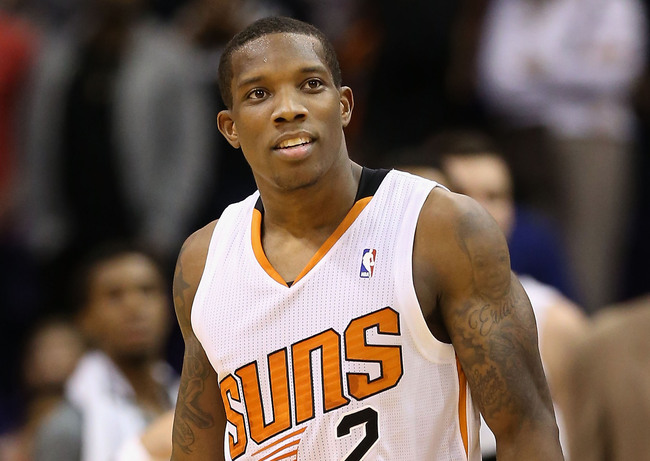 Romana Shelburne over at ESPN.com has a terrific piece on Eric Bledsoe and the fantastic year he is having in Phoenix, his first season as a starter in the NBA. The kid who needed his mom to beg an AAU coach to give him a chance in seventh grade is averaging 18.4 points, 5.9 assists and 4.3 rebounds, and he has the Suns sitting in sixth place in the Western Conference at 18-11, eight games better than the team's first 29 games one year ago.
Shelburne writes about Bledsoe's childhood in Birmingham, his time at Kentucky, and how Phoenix general manager Ryan McDonough saw his potential and gave him an opportunity with the rebuilding Suns.
"You just saw these flashes of what he could do," McDonough told ESPN. "He doesn't have a lot of holes in his game. There's not a lot of things he can't do, just with his strength, his athletic ability and his shooting."
Bledsoe turned down a contract extension with the Suns this fall, so he'll be an restricted free agent next summer. If he keeps playing at such a high level, and he's showing no signs of slowing down, he can expect a big paycheck in the offseason, possibly with a new team. It's a gamble on his part, but it's looking like the right play so far.
Take a couple minutes to read more…
[ESPN.com: Eric Bledsoe, rising sun]