Devin Booker scored a career-high 32 points last night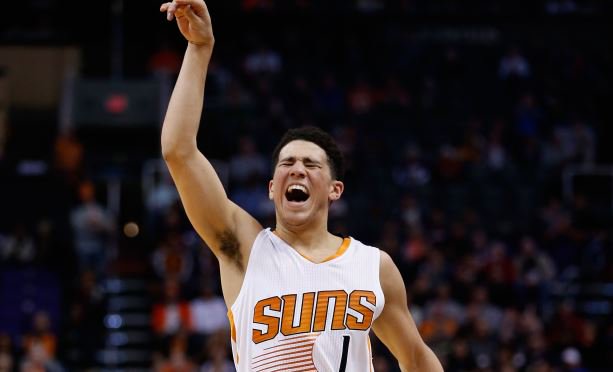 While you were sleeping, Devin Booker had himself quite a night. The baby-faced assassin scored a career-high 32 points in the Suns' loss to the Pacers last night, including a career-high six threes. Booker was 9-16 from the floor, 6-13 from the three-point line, and 8-8 from the free throw line. He also threw in two assists for good measure. Here's his shot chart from NBA.com: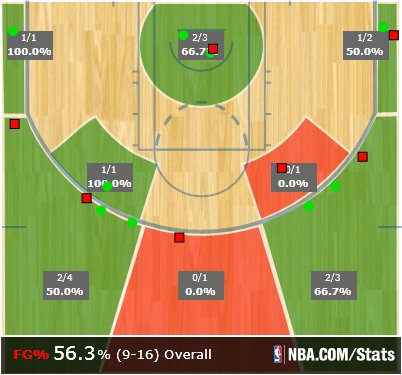 With Eric Bledsoe out for the season with a torn meniscus, Booker has stepped into the starting lineup and flourished, averaging 16.9 points, 3.5 rebounds, and 1.5 assists in 33 minutes in eight games this month. His 32 points are the most by a rookie in the NBA this season, and, at only 19 years old, he's now the third youngest player ever to have a 30-point game behind LeBron James and Kevin Durant. That's pretty good company.
His buddy Tyler Ulis was proud, to say the least:
Sheesh @DevinBook 30? 👏🏾🔥

— Tyler Ulis (@tulis3) January 20, 2016
Congrats, Devin. Let's celebrate by watching your highlights:
alskdjf