Devin Booker reminded he is a rookie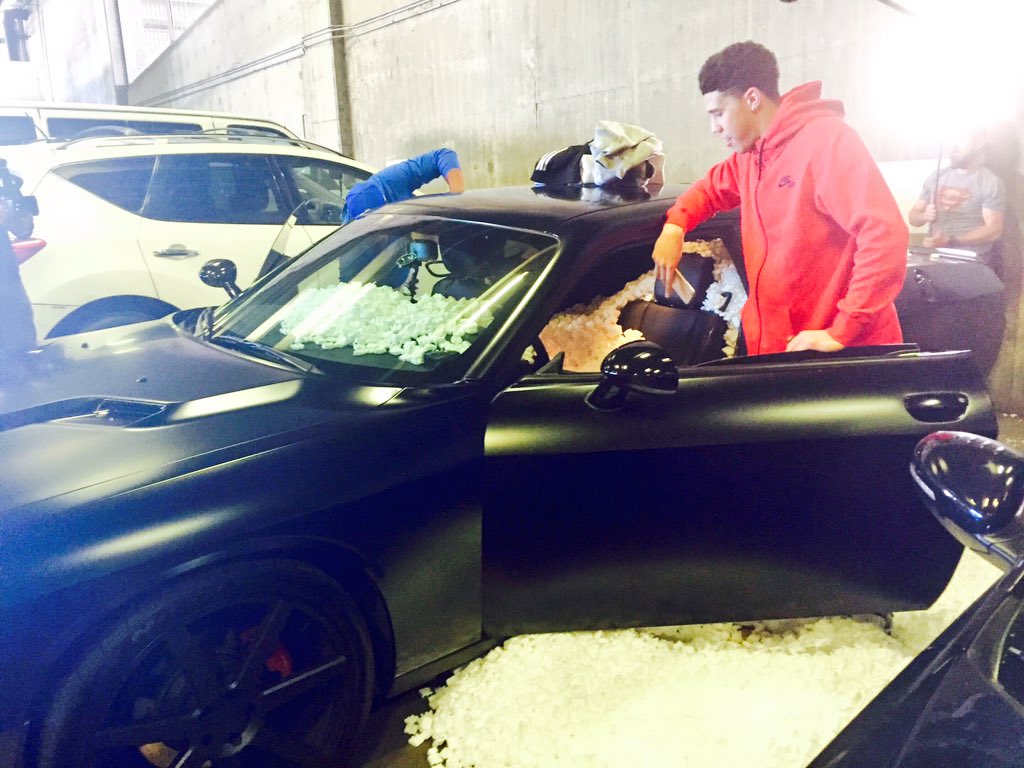 Devin Booker may be a participant in the upcoming NBA All-Star Weekend, but he is still a rookie in the league. Booker was reminded of that today when his Suns teammates filled his car with styrofoam peanuts, one of the oldest rookie hazing tricks in the book.
Luckily Booker just bought himself a brand new Jeep, according to his SnapChat:
Rough life for the 19-year-old.