Derek Willis on New Orleans summer league roster Derek Willis will get another shot in the NBA summer league, this time as a member of the New Orleans Pelicans.
New Orleans announced its summer league roster on Friday, and Willis is among the 15 players hoping to play their way into a spot in the league in the upcoming season. It was reported last week that Willis would be on the team; today's news confirms it.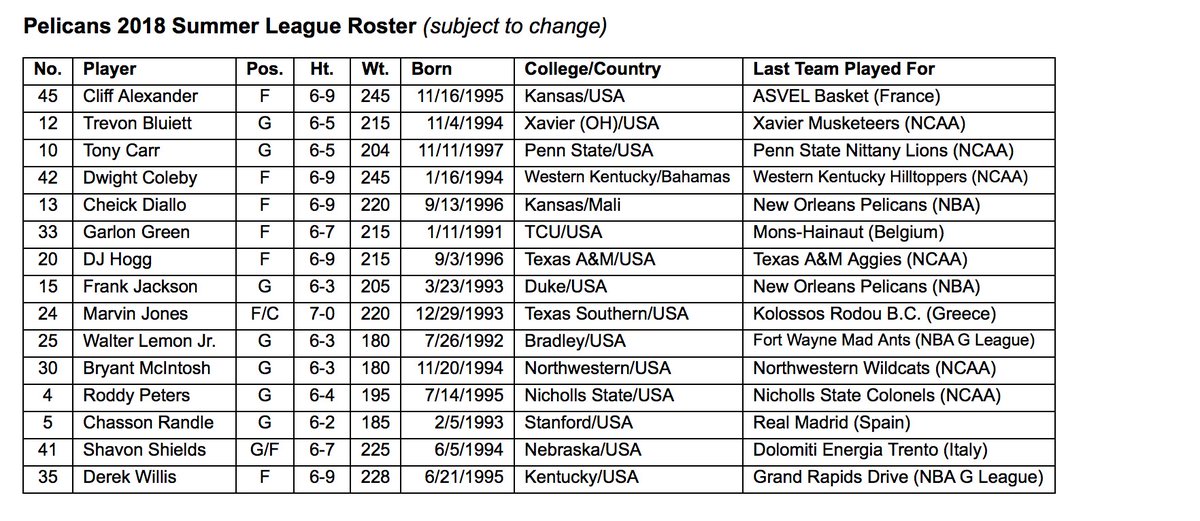 Willis suited up for the Detroit Pistons' summer league team last year, averaging 3.5 points and 2.0 rebounds per game. He will get a shot at Detroit this summer when the Pelicans play the Pistons in the third game of the Las Vegas summer league on July 9. New Orleans will also face Toronto (June 6) and Miami (June 9).
Good luck, Derek!