DeMarcus Cousins thought he'd sit this play out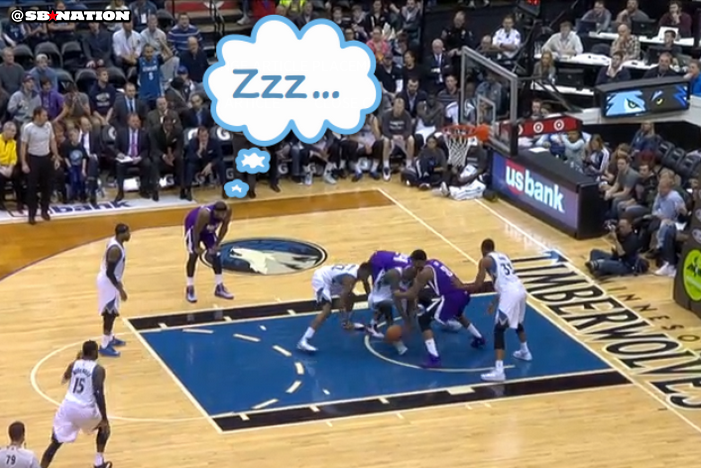 DeMarcus needed a quick breather during an offensive possession in the Kings' win at Minnesota last night. Rudy Gay drove to the basket with his head down, as Rudy Gay does, so Boogie took the opportunity to rest up for the final minutes of the game.
To be fair, Boogie's in-game break came after a couple of Sacramento turnovers and Gay disappearing on defense. He's still not happy over the firing of his head coach, either.