Chicago's Marian Catholic Retires Tyler Ulis Jersey
As mentioned earlier this week, Marian Catholic (Chicago) planned to retire Tyler Ulis' #3 jersey. On Friday night, while Tyler was in town to watch his younger brother Ahron, Ulis was honored at halftime. Marian Catholic presented Ulis with his own framed #3 Spartans jersey, along with his current Phoenix Suns jersey.
The gymnasium was near capacity for Friday night's game, knowing the Suns' rookie point guard would be in attendance. Ulis arrived to a loud ovation from the crowd.
"I was just going to come back and see Ahron play," Ulis said. "Then all of this happened, which is great. It's been a long journey."
Ulis graduated Marian Catholic as their program's all-time leading scorer (2,335 points) and assists leader (578). He led the Spartans to consecutive Class 4A Elite Eight appearances and was a four-time East Suburban Catholic Conference selection, a two-time ESCC and Daily Southtown Player of the Year honoree, and McDonald's All-American. Ulis is the only basketball player to have his jersey retired at Marian Catholic.
Following the presentation, Ulis stuck around to sign autographs and take pictures with every fan who was waiting.
"You get used to signing autographs at Kentucky," Ulis said. "We did this at our home games all the time."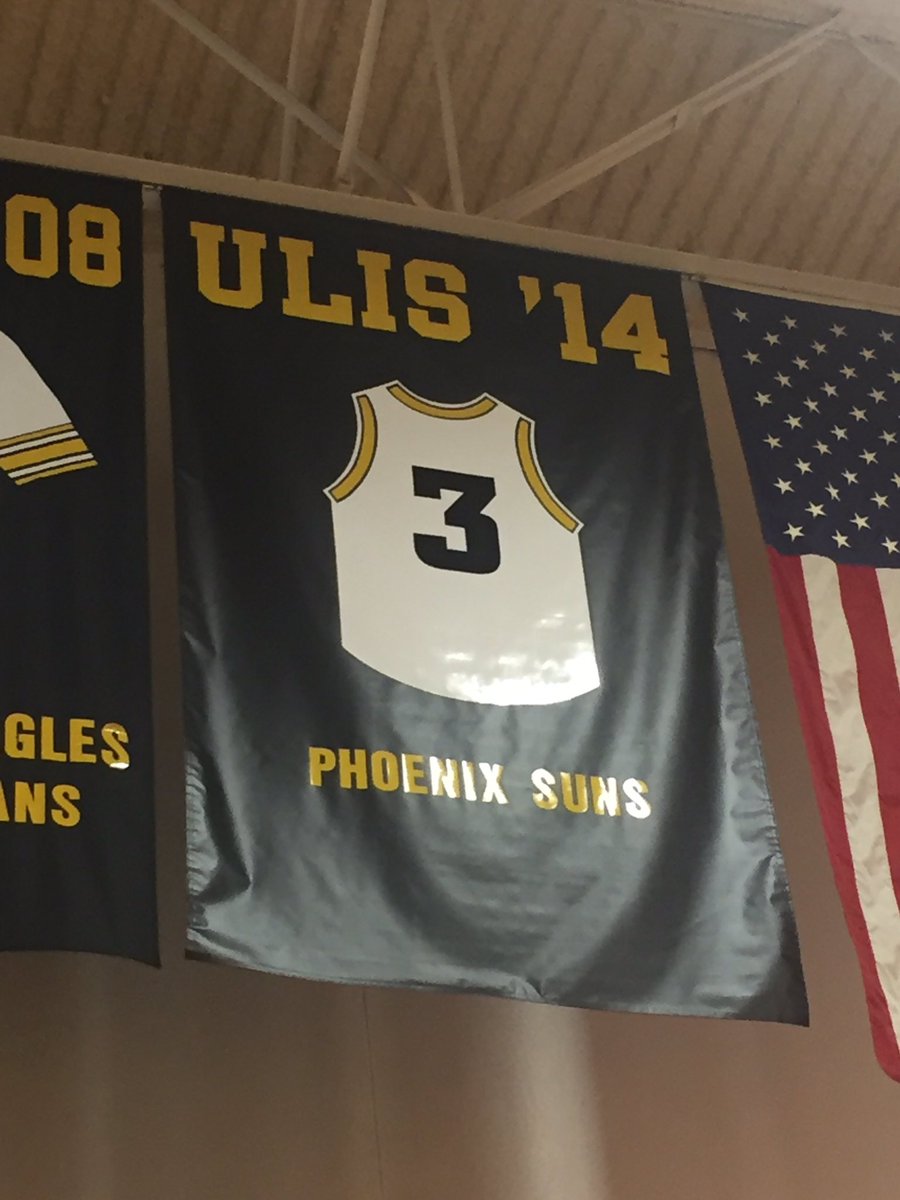 Congrats, Tyler!