Cats In The NBA at the Halfway Mark
With the NBA season crossing the 41 game mark the year is already halfway over! All over the association former Cats are making a huge impact and just about all of them are still in the playoff chase. How are all the ExCats doing? Read on to find out:
DeMarcus Cousins, Sacramento Kings– January Averages: 31.1 points, 13.4 rebounds, 2.8 assists, 1 block.
If Boogie doesn't make the NBA All-Star game it'll be a crying shame. Big Cuz is way behind in the voting but should have a shot at making the roster as a reserve. He's top five in the NBA in scoring and rebounds and has the Kings in the hunt for a playoff spot. If that's not enough to make an All-Star game then nothing is.
John Wall, Washington Wizards– January Averages: 21.2 points, 9.3 assists, 4.4 rebounds, 2.3 steals.
Wall is the reigning Eastern Conference player of the week following some big numbers and a 3-1 record for the Wiz. However, the Wizards have been one of the NBA's most confusing/disappointing teams this season as they currently sit in 11th place in the East. Maybe a lottery pick is exactly what they need in order to break through in the East.
Anthony Davis, New Orleans– January Averages: 21 points, 8.2 rebounds, 1.5 blocks, 2.8 assists.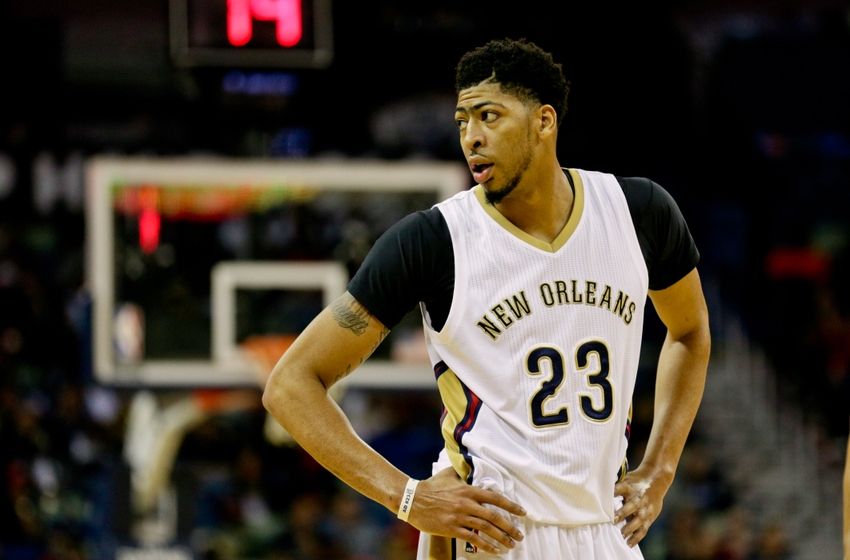 The Pelicans are the NBA's most disappointing team after sneaking into the playoffs to end last season. To be fair, New Orleans has been devastated by injury for most of the year and the bottom line is that AD needs some help. Plus it doesn't help that they play in a monstrous Western Conference.
Karl-Anthony Towns, Minnesota Timberwolves– January Averages: 12.3 points, 9.6 rebounds, 1.1 blocks
KAT is the runaway favorite to win Rookie of the Year honors and the T-Wolves are in line for another top-5 pick. The future is bright in Minnesota, just look at Karl's stats compared to the Unibrow's first 42 games.
Brandon Knight, Phoenix Suns– January Averages: 21.3 points, 5 assists, 2.8 rebounds
Devin Booker, Phoenix Suns– January Averages: 14.7 points, 4 rebounds, 1.4 assists.
With Eric Bledsoe done for the season, Devin Booker and Brandon Knight have taken over the Suns' offense. Devin is playing like a Rookie of the Year contender and scoring from all over the court. The 2015 draft class is looking like the best since Cal's first group.
Rajon Rondo, Sacramento Kings– January Averages: 11 points, 13 assists, 6 rebounds.
Julius Randle, LA Lakers– January Averages: 7.7 points, 9.2 rebounds, 1.7 assists
Randle is now day-to-day with a broken nose and is also subject to trade rumors with the Toronto Raptors.
Nerlens Noel, Philadelphia 76ers– 10.3 points, 9.6 rebounds, 2.7 blocks.
Enes Kanter, Oklahoma City Thunder– 9 points, 5.2 rebounds.
Terrence Jones, Houston Rockets-8.8 points, 4.6 rebounds, 1.6 assists
Patrick Patterson, Toronto Raptors– 9.8 points, 3.5 rebounds, 1 assists.
The Raptors are currently in second place in the East!
Trey Lyles, Utah Jazz– January Averages: 9.5 points, 6.1 rebounds, 1.6 assists.
Willie Cauley-Stein, Sacramento Kings– 5.8 points, 4.3 rebounds, 1.3 blocks.
Archie Goodwin, Phoenix Suns– 5.7 points, 2 assists.
Tayshaun Prince, Minnesota Timberwolves– January Averages: 4.4 points, 1.7 rebounds, 1.3 assists
James Young, Boston Celtics– James Young was known for his ever-changing hairstyles while in Lexington and the trend has continued as a member of the Boston Celtics. Young is averaging 7 minutes per game in January but has yet to score.
Aaron Harrison, Charlotte Hornets– January Averages: 4.3 minutes, 0 points.
Michael Kidd-Gilchrist, Charlotte Hornets– As Mrs. Tyler wrote earlier, MKG has been cleared for full-contact practice. The Hornets are just three games behind the 8 seed in the east so the sooner MKG is back, the better.
Jodie Meeks, Detroit Pistons– Jodie could return after the All-Star break. The Pistons are in the Eastern Conference playoff hunt and could move up with Meeks' return.
Eric Bledsoe, Phoenix Suns– Out for the remainder of the season due to a knee injury.