Best Quotes From DeMarcus Cousins' First Press Conference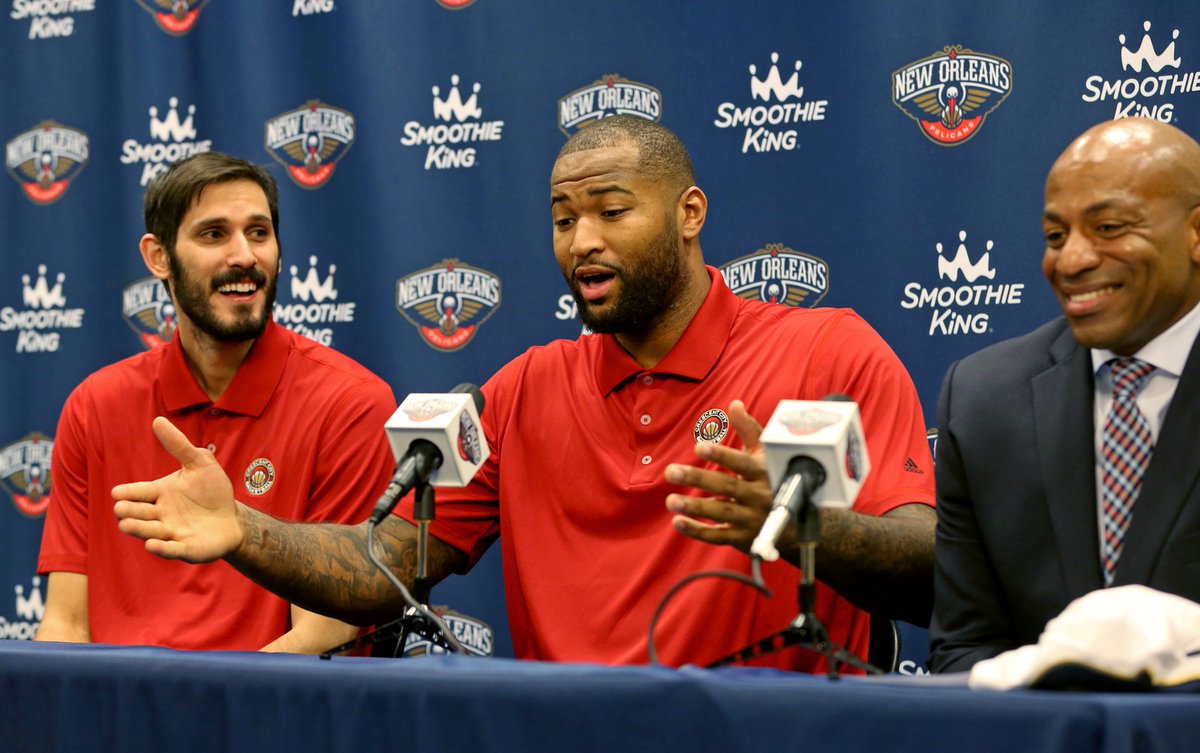 DeMarcus Cousins was officially introduced as the Pelicans' new starting center in a press conference down in New Orleans earlier today, and if it was his first test with his new organization, he passed with flying colors.
Cousins was funny, honest and very candid in his remarks about leaving Sacramento and moving to the Big Easy. Many of his best quotes from the afternoon have been passed around Twitter and replayed on ESPN, but I've narrowed it down to my favorites for the Boogie-lovin' crowd here on KSR…
— When asked about teaming up with Anthony Davis in the Pelicans' new front court, Cousins said, "You got a little fire, you got a little ice."
Fire and Ice, love it.
— Vlade Divac reached out to Cousins after the deal went through, but the two did not speak. "It's done," Cousins said of the whole thing.
— "The way it was done and the dishonesty that came with it. But I'm okay with it," he added.
— In the funniest part of the press conference, when asked how competitive he is, Cousins replied, "About 17 technicals worth."
— Cousins said Anthony Davis sent him a text that read, "Yo, I really want you to come to New Orleans," but then blew it off without realizing he was actually being recruited. "I kind of ignored him because I didn't know how to answer it. Then I ran into Dell (the Pelicans GM) and it's just like 'What the hell is going on?"
— The lack of talent on the Kings roster was weighing on him in Sacramento: "I would go home, just stressed out, pulling my hair out, you know, praying, praying, praying: Just send me some help."
— And the most exciting quote of the day? "We can wreak havoc on this league. Will it happen overnight? Probably not, but our potential is scary."
Watch Cousins' entire press conference: