BBNBA: A Fantastic Friday Night for Former Cats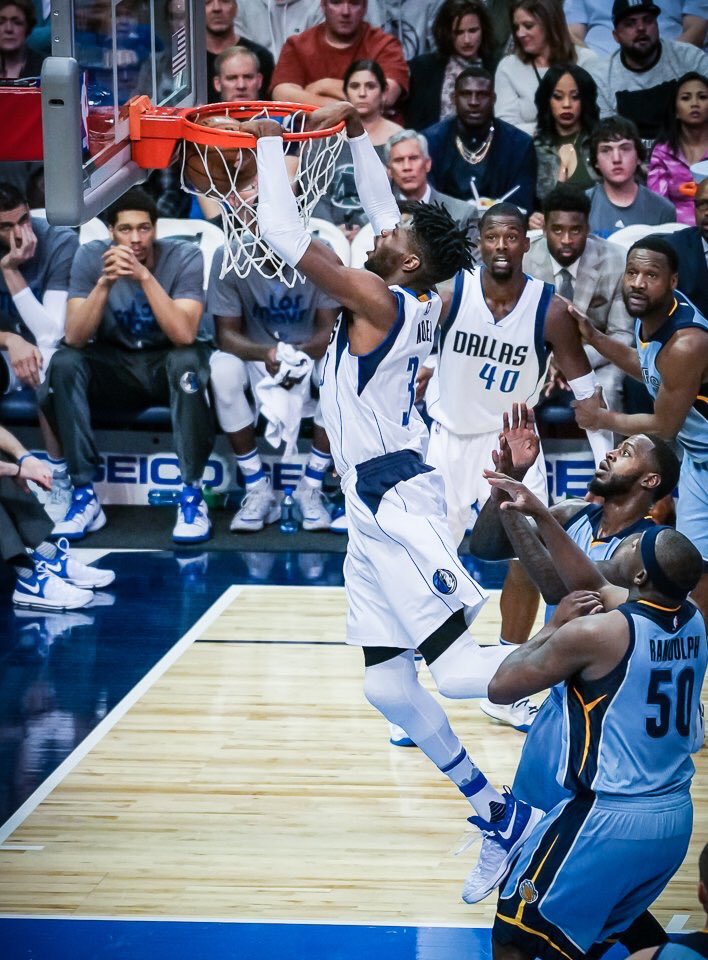 In Nerlens Noel's first start for the Mavericks he had his first career 15/15 game, finishing with 15 points, 17 rebounds, 2 blocks, 2 assists and a steal.  I think it's safe to say the trade to Dallas worked.
Nerlens Noel with the nasty block on Marc Gasol!

– NBA SKITS (@NBA_Skits) March 4, 2017
Nerlens is feastin'! 🍲#MFFL pic.twitter.com/9KlCA8XKj4

– Dallas Mavericks (@dallasmavs) March 4, 2017
The Pelicans had an opportunity to knock off the Spurs in regulation, but faltered in overtime.  That doesn't mean Boogie and the Brow didn't ball out.  In his fourth game as a Pelican, DeMarcus Cousins tied the franchise rebounding record with 23.  Cousins added 19 points to the stat sheet.
Boogie to the hoop! pic.twitter.com/T1A0OehHgf

– New Orleans Pelicans (@PelicansNBA) March 4, 2017
Anthony Davis led the Pelicans with 29 points, 9 rebounds, 3 assists, a block and this fantastic steal.
The steal. The pass. The 'oop. 🔥@AntDavis23 🔥 pic.twitter.com/SQDjxKTwnm

– New Orleans Pelicans (@PelicansNBA) March 4, 2017
John Wall couldn't will the Washington Wizards to a win over Patrick Patterson's Raptors (8 pts., 7 reb.), but he did find the time to flirt with a triple-double.  Wall finished with 30 points, 7 assists and 8 rebounds.  He also got three blocks, including this nastiness.
Another monster block from #WallStar!#WizRaptors on @CSNMA pic.twitter.com/SJZngbWN1j

– Washington Wizards (@WashWizards) March 4, 2017
We've become accustomed to seeing stuff like that, but I'll never get used to seeing Wall drain threes.
#WallStar making it rain.#WizRaptors #DCFamily pic.twitter.com/zhBrcgYJfR

– Washington Wizards (@WashWizards) March 4, 2017
When Tyler Ulis (career-high 14 points) wasn't busy throwing passes between Steven Adams' legs, Devin Booker (17 pts., 7 reb.) was busy getting buckets and talking trash to the Oklahoma City Thunder.  Enes Kanter (11 pts., 5 reb.) yelled "Rebound!" as Devin Booker's shot a three.  It swished through the net and Booker ran back down court yelling at him "Rebound what?!"  Eric Bledsoe led the Suns in scoring with 18 points by doing crazy stuff like this:
We are running out of adjectives to describe these circus shots…#BledsoeGonnaBledsoe pic.twitter.com/CJgDBNypG9

– Phoenix Suns (@Suns) March 4, 2017
In L.A., Julius Randle squared up against his former Kentucky teammate James Young.  Young was held scoreless in 12 minutes of action and Randle finished with 13 points and 7 rebounds.  Young's Celtics won 115-95.