Anthony Davis returned last night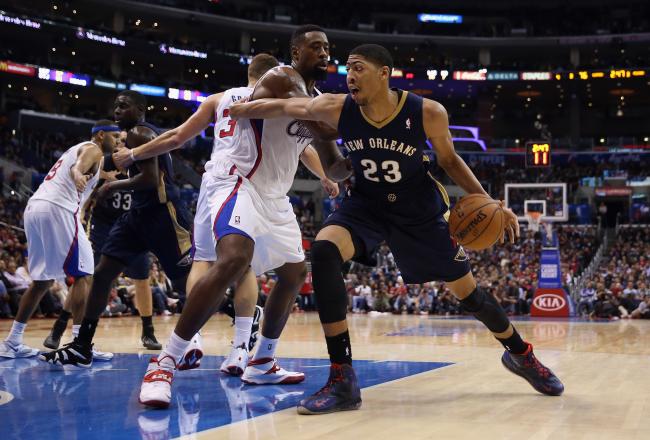 It's impressive enough to return from a broken hand having missed only seven games, but it's pretty amazing to return from a broken hand and put up the numbers Anthony Davis did last night. The former Kentucky big man rejoined his Pelican teammates in Los Angeles for a game against the Clippers, where he came off the bench for 24 points and 12 rebounds against the L.A. frontcourt of Blake Griffin of DeAndre Jordan.
Davis entered the game with six minutes left in the first quarter and finished off two alley oop passes within his first two minutes of action since December 1. And to think, Davis' head coach said after the game he thought he was a little rusty in the first half.
The Pelicans will take a couple days off before taking on the Blazers on Saturday, followed by a Monday night matchup against DeMarcus Cousins and the Sacramento Kings on NBATV.