Anthony Davis on a Michael Jordan pace to start the season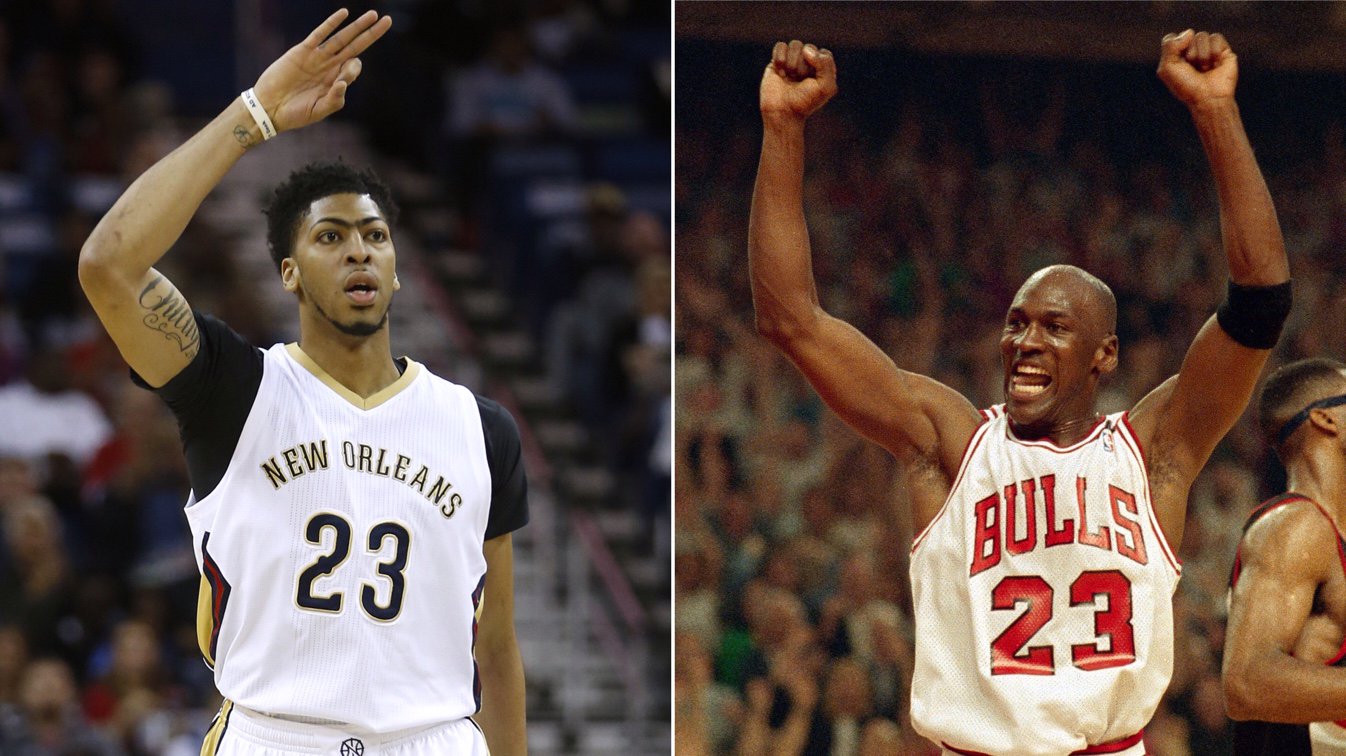 We all knew Anthony Davis was really, really good, but I don't think many of us anticipated his historic start to the season. After scoring 50 points on Wednesday, Anthony scored 45 last night in the Pelicans' loss to the Warriors, making him one of only two players in the last 50 years to score 90+ points in the first two games of the season. The other? Michael Jordan, who scored a combined 91 points in game one and two of the 1986 season.
If you want to go back even further, Anthony's 95 points through two games is the most since Wilt Chamberlain scored 106 and 105 to start the 1962 and '61 seasons. The high point totals may turn heads, but he's also lighting up the stat sheet in other columns. On Wednesday, Davis had 50 points and 16 rebounds, and last night, 45 points and 17 rebounds, making him only the seventh player in NBA history to have 45 points and 15 rebounds in consecutive games. The others? Charles Barkley, Elgin Baylor, Walt Bellamy, Wilt Chamberlain, Moses Malone and Bob McAdoo.
Ready for another mind-boggling stat? Anthony is currently on pace for 3,895 points and 1,354 rebounds this season. I'm pretty sure that would be a record.
Now, can we get my man a decent supporting cast?