Anthony Davis is "Browing Out" Anthony Davis' time in New Orleans will end on Tuesday. But his career as Pelican ended in February when he requested to be traded.
The Pelicans end this season Tuesday against the Golden State Warriors. Davis has been sitting out the final weeks of the season with "back spasms," adding to the ugly ending of Davis and New Orleans.
Scott Kushner of the New Orleans Advocate sums up the divorce:
In many ways, this is a fitting end to the Anthony Davis era.

The recognition of brilliant play and gaudy statistical output is offset by the accompanying sobriety of another losing season and lingering skepticism about his injuries' severity.

In short, during Davis' time in New Orleans he was often spectacular, but the Pelicans rarely were.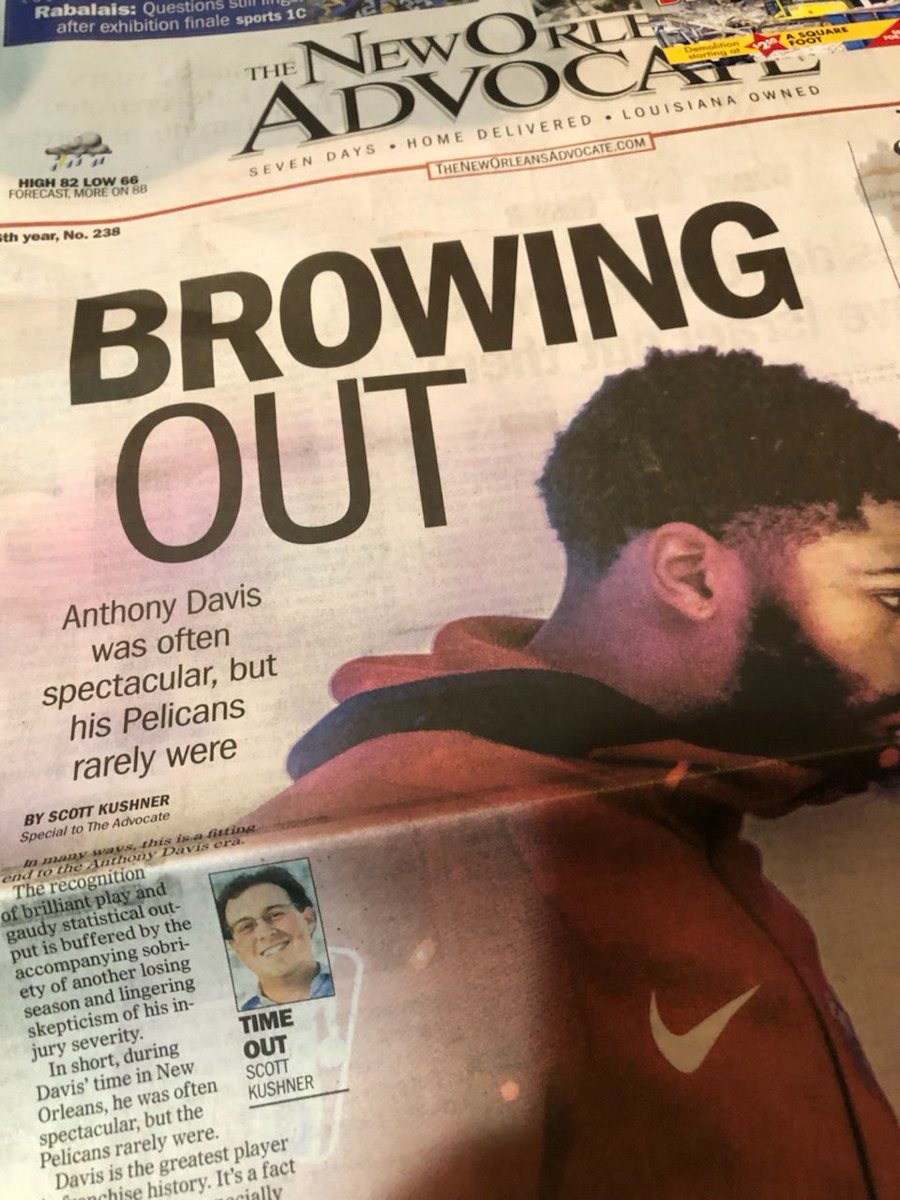 But he will never be truly beloved here. That kind of adoration is reserved for those who have carried their team to the championship heights or embraced the city despite the struggle to get there.

Davis was excellent, but he did neither.

So it's fitting that his tenure in New Orleans, which at one time stimulated so much optimism, is ending with a whimper.
In six seasons with the Pelicans, Davis 23.7 points, 10.5 rebounds, 2.4 blocks and 2.1 assists per game. In 466 games, he totaled 11059 points, 4,906 rebounds and 1121 blocks.
Now we wait to see where Davis lands.