Andrew Rogers tossed from Kings game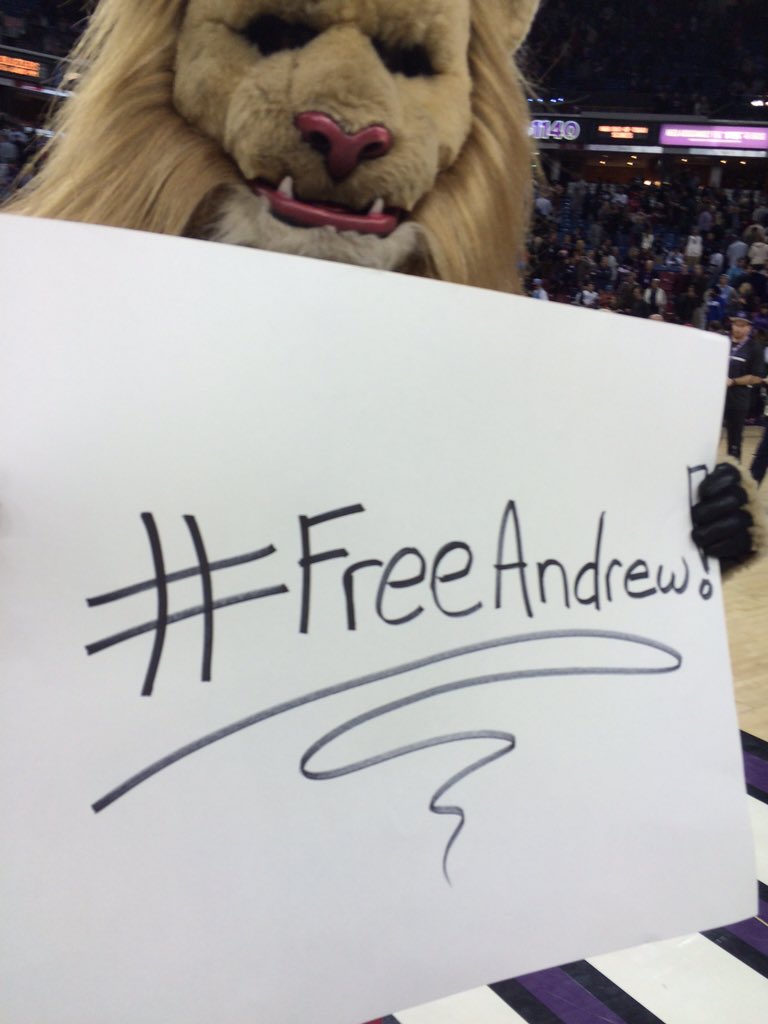 My man Andrew Rogers got an early exit from his front row seat at last night's Sacramento Kings game. The former UK basketball manager, now a manager for DeMarcus Cousins, swiped at Jason Terry's arm after Terry bumped into him on the baseline.
Andrew simply pushed Terry's arm off of him with no malicious intent, but it was enough to get him tossed from the game. It was all over Twitter soon after, with SI.com reporting "DeMarcus Cousins's manager ejected for slapping Jason Terry."
That's far from a slap.
#FreeAndrew