Alvin Gentry Trolls Anthony Davis' Looney Toons Shirt
The NBA offseason is something to cherish. With Twitter feuds, petty kings, free agency, and this year even rap battles, the NBA offseason has become one of the most drama-filled and entertaining parts of summer.
Most Kentucky players have usually dodged all the drama, but with no player making more drama this season than Anthony Davis, that was likely to change.
On Saturday, Davis' former coach Alvin Gentry took a dig at the newest Laker. When Gentry was asked his thoughts on all the Pelicans received for Anthony Davis (Which was A LOT), his response was simple.
"That's a haul, folks."
VIDEO: Alvin Gentry on Lakers/Hawks picks & players gained from the Anthony Davis trade:

"That's a haul folks."

A very punny response to AD's "That's All Folks" Looney Tunes shirt. pic.twitter.com/jlAg5CX86e

— Andrew Doak (@AndrewDoak_WWL) June 22, 2019
His response was a dig at the shirt Davis wore during his final game as a Pelican, which read "That's All Folks!" AD's shirt referenced a famous quote from the Looney Toons to signal that he was done with the Pelicans after the game.
It's safe to say Pelicans fans weren't too happy about the wardrobe choice, but Davis claimed he had nothing to do with it.
"I didn't choose it," Davis told ESPN. "I actually didn't choose it. It was hanging for me already when I put my clothes on."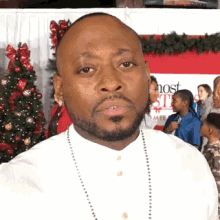 Davis would eventually get traded to the Lakers, and it was announced he would star in the upcoming Space Jam sequel alongside LeBron James.
Subliminals never go unnoticed.
---