Yahtzee! UK lands commitment from star tight end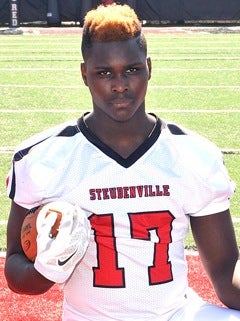 Kentucky picked up a commitment from one of the best tight ends in 2017 today when Charles Reeves Jr. announced he is the newest member of the Wildcats' class.
Ranked tenth at his position in the Top247, Reeves Jr. becomes the sixth commitment and the fourth from Ohio. He comes from Stuebenville, one of the all-time winningest teams in the country.
Reeves Jr. made the announcement on Twitter:
I'm gladly to say that I'm joining my brothers @russ_yeast03 @macjones2017 at the university of Kentucky #BBN🔵🔵

— Charles reeves jr (@munchhiie_17) October 22, 2015
He also had offers from Michigan, Purdue and Wisconsin, and heavy interest from Ohio State.
Welcome aboard.