Woman injured by flying brisket at Danville BBQ Festival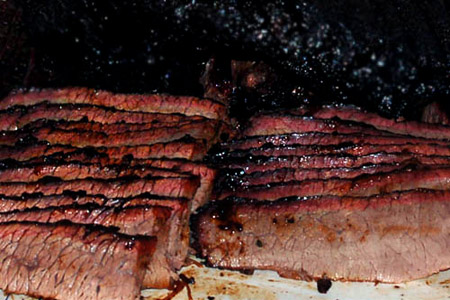 A woman was treated by Boyle County emergency crews after she was burned by a piece of flying brisket at the Kentucky State BBQ Festival in Danville over the weekend. The woman, Mary Berry, was working the festival for Fire House BBQ out of Florida, according to LEX 18. She told police she was hit in the shoulder, neck and head.
The brisket was thrown by Mike Owings, a barbecue pit master out of Carlisle County, who was arguing with Berry over sharing the cooker Saturday morning. He insists he did not mean for anyone to get hurt when he launched the hot piece of meat.
Owings was charged with second-degree wanton endangerment. The piece of flying brisket was worth $100.