Wisconsin's Prescheduled Tweet's Monday Morning Wakeup
The official Twitter account for the Wisconsin Badgers (still too soon?) fell victim to the dreaded prescheduled tweet backfire when it mentioned the men's "big win" over Western Illinois. The problem with that is, Wisconsin lost to Western Illinois over the weekend, 69-67.
The tweet was likely prescheduled prior to Wisconsin's unfortunate home loss and the person behind the tweet feels really foolish for being so confident in Bo Ryan's team.
Moral of the story here is do not preschedule tweets. Or maybe it's don't lose to Western Illinois.
Okay, that's enough Wisconsin talk.
Mark Stoops has some 'splaining to do.
In three short hours Mark Stoops will meet with the media for his weekly UK football press conference, and he has a lot of explaining to do after Saturday's poor excuse of a performance in Nashville.
We will carry the live stream here on KSR, so check back around noon to hear his comments. If you can't catch the live stream, we will have a full rundown shortly after he is done.
Kentucky is favored by 24.5 points over Charlotte.
Kentucky will be lucky to have 24,500 people in the stands for that game.
Devin Booker attended last night's UK Hoops game.
Booker was in attendance to watch Matthew Mitchell's team get a huge win over No. 15 Arizona State in Tempe. Kentucky trailed by 12 at the half, but managed to comeback and win in the end, 64-60. Makayla Epps led the team with 20 points, all coming in the second half and OT.
Avery Williamson knows when that hotline bling.
The former Wildcat linebacker imitated Drake's popular and awkward dance from the "Hotline Bling" music video, following a big play in yesterday's Titans-Panthers game.
Williamson was also involved in another dance late in the game, when he and Wesley Woodyard took exception to Cam Newton's excessive dancing in the end zone. Williamson and Woodyard had to be restrained from going at Newton as the Panthers quarterback taunted the Titans in the win.
Williamson has become the leader of the Titans defense in only his second season.
Tai Wynyard is ready to become a Cat.
Wynyard signed his Letter of Intent yesterday, sealing the deal on his commitment to Kentucky. The four-star power forward plans to move to Lexington next month and enroll for the spring semester.
Wynyard recently told Evan Daniels he isn't sure if he will try to play this season; he is about 60 percent committed to redshirting at the moment.
"I know it's going to be hard if I try and come in not knowing any of the plays and stuff so I'm not sure at all," he said.
KSR will not do any live shows in Chicago.
Many of you have asked, so I will answer you here: No, we will not be doing any shows in Chicago tomorrow for the Duke game. In fact, we're not even making the trip.
I'm saving my energy for Los Angeles and Brooklyn. I will enjoy Kentucky's win over Duke on my couch.
Shout-out to Kent Bulle, again.
After getting his first career PGA win last weekend on the Latin America tour, Kent was in contention again over the weekend, but settled for a runner-up finish in the end. We're still very pleased with that result, considering it moved him to second on the money list with two tournaments remaining and won him the Argentina Swing.
The new hardware he picked up yesterday looks like it'll hold plenty of liquid for his welcome home party next week.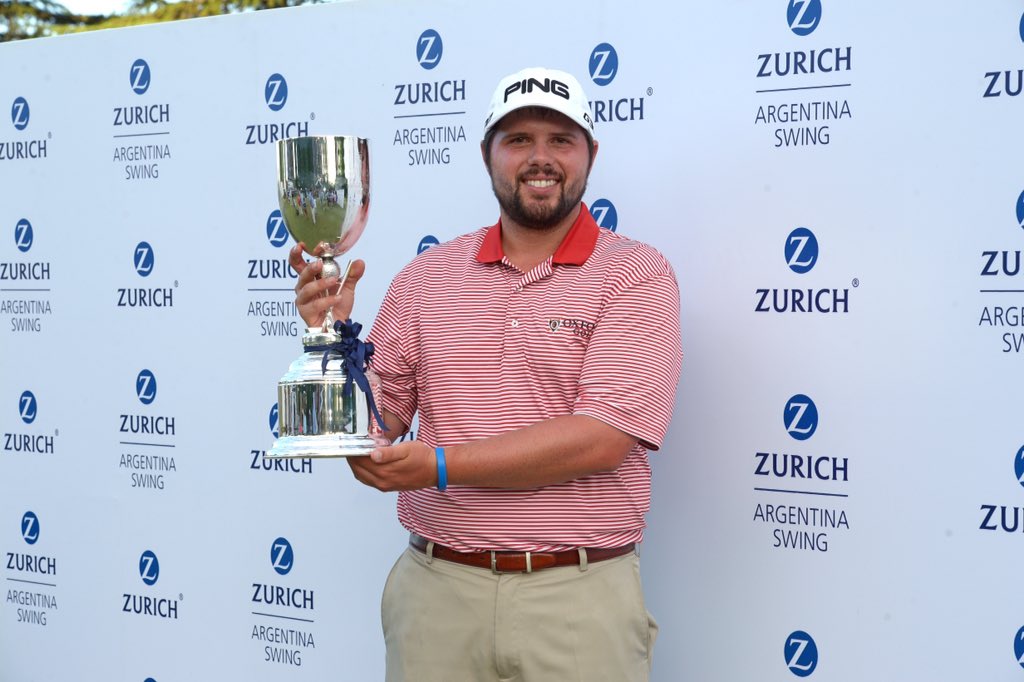 I can't wait to enjoy a victory cold one out of that thing.
Karl-Anthony Towns rocked Kentucky blue at his birthday celebration last night.