What Wandale Robinson's Commitment Means to Kentucky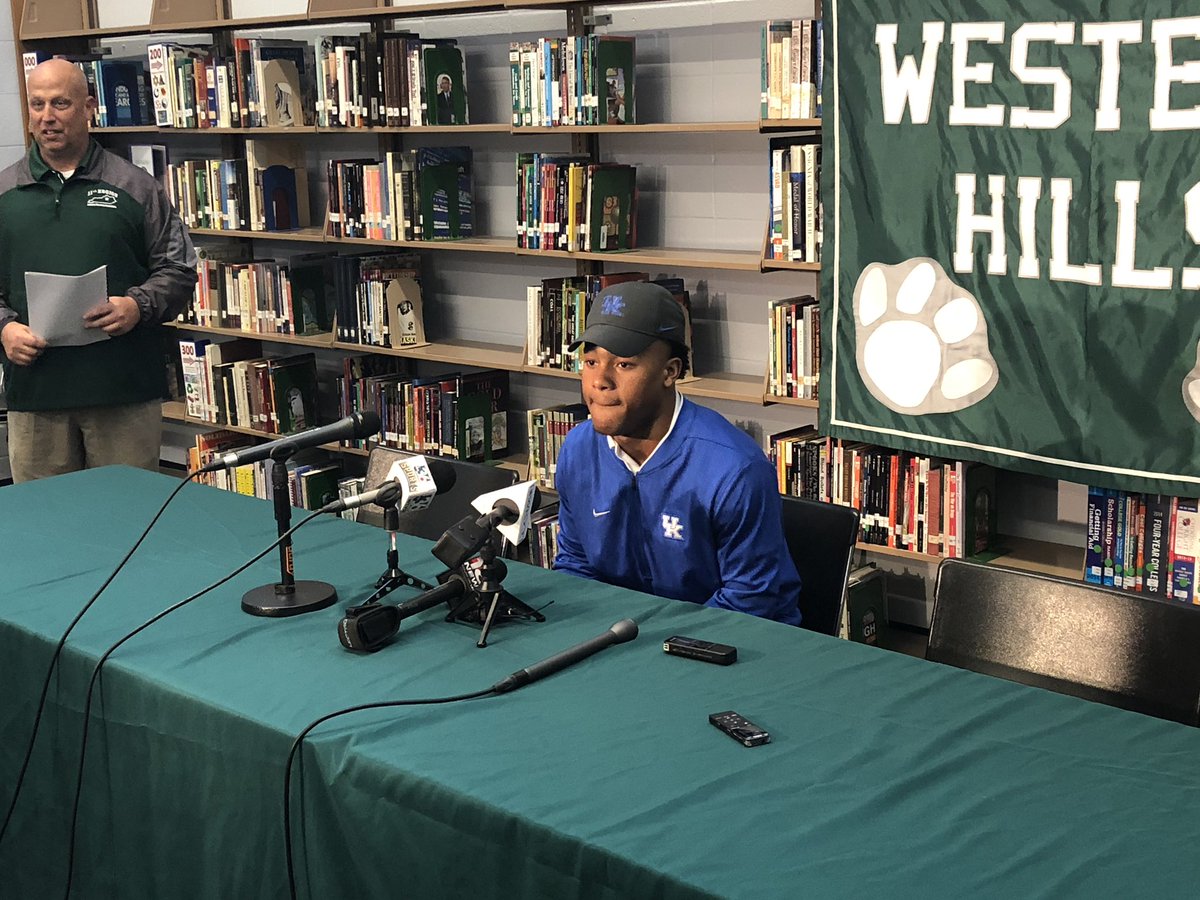 Wandale Robinson will be a Kentucky Wildcat.
The state's most electric playmaker turned down Ohio State, Alabama, Nebraska, Michigan and Purdue to stay home.  Arguably the biggest Kentucky commitment in five years, Robinson brings a lot to the table.
1. Never Doubt the Big Dog
Up until yesterday Ryan Lemond was the only one who still believed Wandale could end up at Kentucky.  While many recruiting experts hedged their bets to say it was a toss up, Kentucky had almost been completely been written off as a contender.
Never doubt Vince Marrow.
Kentucky recruited Robinson for quite some time.  Mark Stoops turned it up a notch this spring when Marrow took over in-state recruiting.  The move came at the perfect time.  A few months after Marrow entered the picture, so did Ohio State and Alabama.  Kentucky's relationship with Robinson outlasted the pursuit of others, largely thanks to Marrow's efforts.
2. An In-State Superstar
"Building a wall around the state" is a priority for every college football head coach.  It's even more important when a state that usually isn't rich with talent produces eight four-star players.  While some decided to take their talents elsewhere, Kentucky was able to keep the future Mr. Football.
Robinson brings something to the table only a few can.  He is a highlight-maker with an effusive personality.  Landon Young and Drake Jackson's contributions to the UK football program have paved the way for an excellent rushing attack, but Kash Daniel speaks to fans in a way few can.  His connection with the BBN is immeasurable.  It's difficult to replicate how Kash reaches fans, but Wandale is the type of person that can do just that.
3. Dynamic Offense
There will be an offensive production vacuum after Benny Snell's departure.  After three years of power football, Kentucky's offense will change in 2019.  With a year of experience, the ball will be put in Terry Wilson's hands.  Now he'll have a couple of different playmakers at his side.
Lynn Bowden has quickly become Wilson's go-to receiver.  Bowden caught 13 of Wilson's 22 completions against Missouri, six more than the rest of the receivers combined.
There's room for Wandale to emerge as a playmaker, one that can do incredible things from a variety of positions.  Many compare his style to Bowden, but considering their similar frame, Rondale Moore might be the better comparison.  If you've watched one Purdue game this year, that should be enough to convince you this kid's got what it takes to make plays right away.
4. More Dominos to Follow?
There are still a few highly-ranked uncommitted prospects from Kentucky.  The addition of a star like Wandale could convince Milton Wright and J.J. Weaver to join him in Lexington.  Weaver will make his decision one month from tomorrow.  The momentum from Wandale's decision could last long enough to give Mark Stoops another in-state Yahtzee!
[mobile_ad]