What To Do in St. Louis during the SEC Tournament
[Editor's Note: Joseph Cassin is a Kentucky fan living in St. Louis who kindly put together this list of what to do, eat, drink, and see in St. Louis during the SEC Tournament.]
By JOSEPH CASSIN
As a lifelong Kentucky fan, moving to St. Louis in the Fall of 2015 was hard. I had to give up my football season tickets and accept that trips to Rupp would be few and far between. Moving to a new city where you don't know anybody is tough. Som to make new friends, I went to a St. Louis UKAA watch party. Even though the Cats lost, it was still great to be in a place with other people chanting "C-A-T-S" and mimicking Jamal Murray's bow-and-arrow celebration.
If you're ever in St. Louis again, watch a game with those fine folks. They're great people; I, however, won't be there. Kentucky is 0-5 when I attend watch parties. Football or basketball, home or away, it doesn't matter. If I show up to a UK watch party in St. Louis, our beloved Cats lose. I'm fairly sure I've been taken off the email list. And with good reason.
Just like the rest of the country, you can't go anywhere in this city without running into a fellow BBN member. Below are a few places I'd recommend. Enjoy the city, and Go Big Blue.
Food
St. Louis is known for three things: toasted ravioli, thin crust pizza, and barbecued pork steaks. Try them while you're here. You won't regret it.
Crown Candy – Crown Candy is a St. Louis landmark that has been around since 1913. They have BLTs as big as your head, and chili that tastes like what your mom used to make. You can also try their "5 milkshakes in 30 minutes" challenge. Just make sure you have Advil with you.
Imo's Pizza – Imo's is St. Louis' signature pizza chain. They're known for their thin crust pizza with provel cheese. Much like beer, it's an acquired taste. It's worth trying at least once.
Ted Drewe's Frozen Custard – Here's why you should go there: they have a sundae with brownie, hot fudge, and caramel. That's really all that needs to be said.
The Hill – The Hill is a neighborhood located just a few miles from Scottrade Arena with an Italian restaurant on almost every corner. I'd recommend Charlie Gitto's, Anthonino's Taverna, and Dominic's. But honestly, they're all good.
Clayton – If you're looking for something upscale, this is your spot. This area offers numerous modern, posh dining options. From tapas to handmade pasta to wine bars, Clayton has it all. Only a short car ride from downtown.
Nightlife
Ballpark Village – Located right next to Busch Stadium, Ballpark Village is a venue with multiple bars and restaurants that's ideal for watching sports if you don't have tickets to the games.
Soulard – Soulard is host to the second-largest Mardi Gras party of the year. There are tons of bars with live music here to help you celebrate the Cats victories.
Wash Ave – Just a few blocks from the arena, Washington Avenue has a different pub every few feet that will make you feel just like you're on Broadway in Nashville again.
Central West End – Wine bars, vodka bars, whiskey bars. Whatever your preference, this area has it. Central West End is just a short Uber ride from downtown.
Sites To See
The Gateway Arch – This is the city's most recognizable monument. It's 630-feet tall and hard to miss. If you aren't afraid of heights like me, it's cool to take a ride to the top and overlook the city.
Museums – If you have kids, St. Louis has a ton of activities to entertain you when the Cats aren't playing. City Museum, St. Louis Science Center, and The Magic House are all located within a 20 minute radius of downtown, and offer a variety of family-friendly activities.
Zoos – The St. Louis Zoo is a great way to spend an afternoon in the sun. It's free, so get there early, as parking can become an adventure. Grant's Farm is also a popular site. It's owned by the Busch Family, and has countless exotic animals, along with a petting zoo. Grant's Farm is also home to the iconic Budweiser Clydesdales.
Parks – Forest Park is one of the nicest city parks in the country. Located right next to the St. Louis Zoo, this park offers a variety of outdoor activities. The Missouri Botanical Gardens is also a great place to walk around and work off the stress of the basketball games. Or propose to your fiancée, like I did.
Anheuser-Busch Brewery – The world-famous brewery offers tours of their facility daily. You can learn how they make their beer from "seed to sip," just don't mention that you actually prefer Miller Lite. They don't like that.
Miscellaneous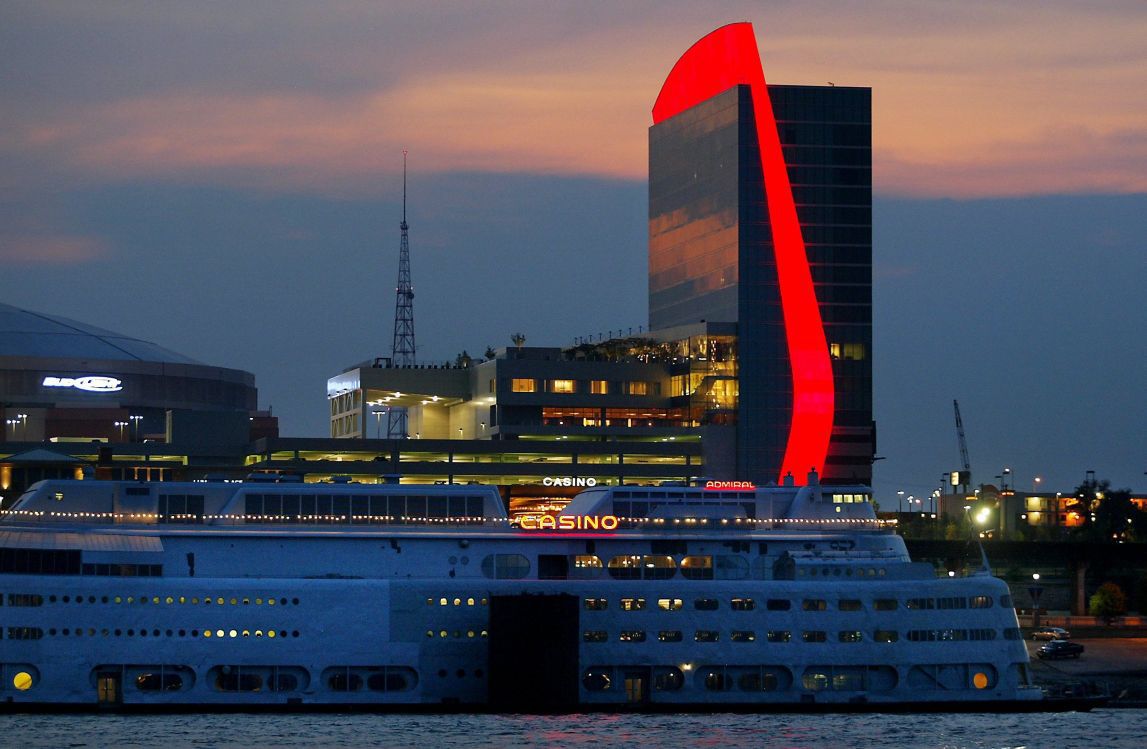 Casinos – There are three casino's located in the St. Louis-area. Lumiere Place Casino is located downtown, with Hollywood and Ameristar Casino's located roughly 20 minutes away from the arena. I've donated money to all of them.
Outlet Malls – Located right off I-64 about 20 minutes from downtown, St. Louis has two outlet malls. Whether you want to stock up on Polo shirts or discounted Michael Kors purses, these shops have pretty much everything you need.
---
Got questions? Feel free to ask away @joe_cassin.
[mobile_ad]