Welcome to July's Final Sunday Morning Wakeup
Where has 2015 gone? The year is already blown past the halfway point and next week we will be on to August. Unbelievable. At least with the summer flying by that means football is just around the corner and basketball will be right behind. That's what we have to look forward to today. The things to come in the rest of this year. Such as:
Jamal Murray is finished with PanAm.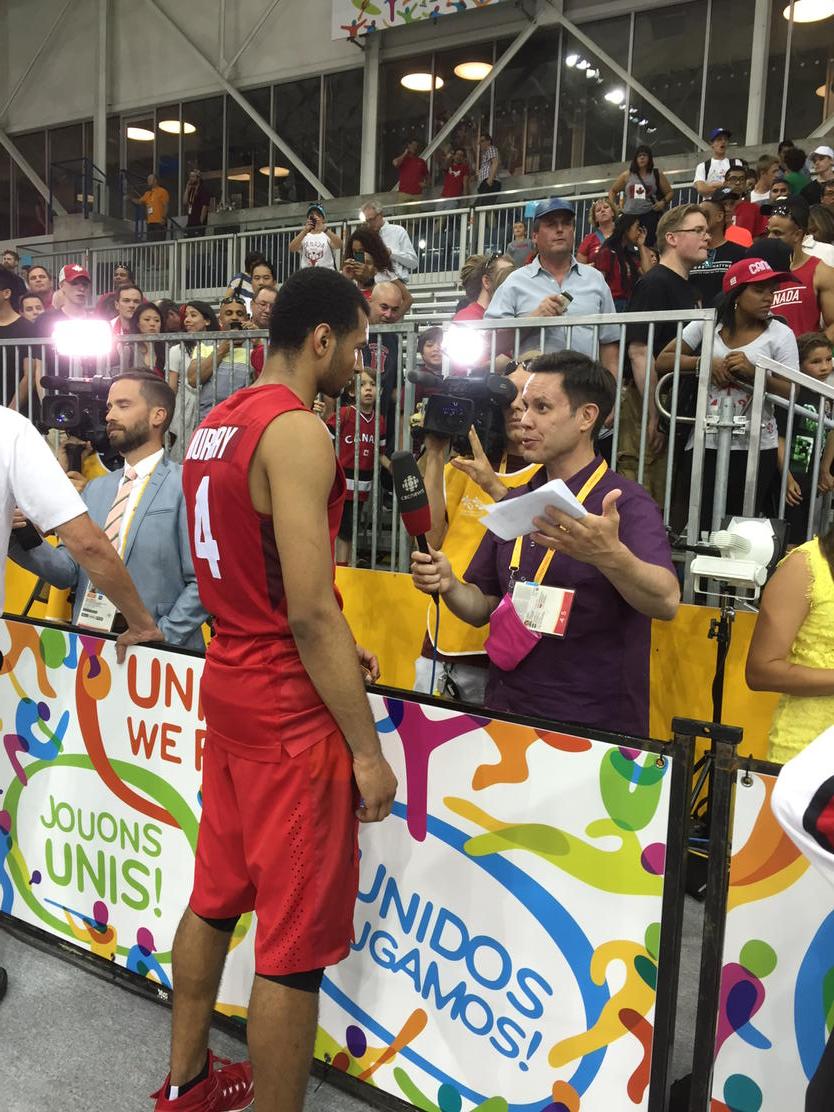 Murray played his fifth game in five days yesterday when Canada took on Brazil for the Gold Medal yesterday evening. The Mighty Canucks just didn't have enough left in the tank as they fell behind early and were never able to recover. Murray played pretty well in his final showing before Big Blue Madness. Here are his full stats from the five games:
vs. Dominican Republic: 12 points (5/7), two assists, two rebounds
vs. Argentina: 20 points (6/15), one assist, two rebounds
vs. Mexico: 14 points (6/9), two assists, five rebounds
vs. United States: 22 points (8/18), six assists, four rebounds
vs. Brazil: 12 points, 1 assist, 3 rebounds, 1 steal
Synergy Sports Tech (@SynergySST) tweeted the infographic below showing just how stellar Murray was on the world's stage. After a year of development under Coach Cal the sky is truly the limit for this kid.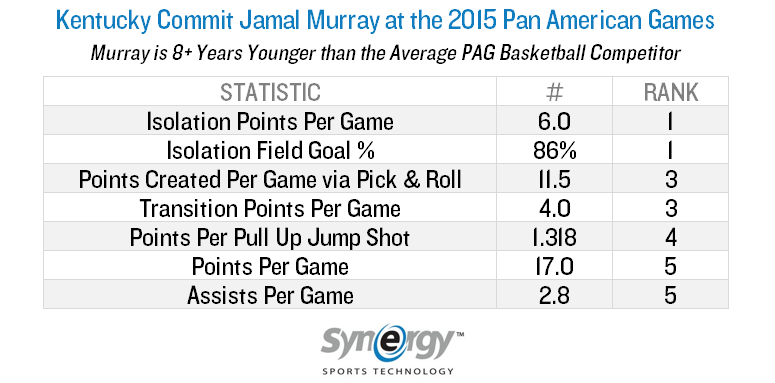 Coach Cal Was In Vegas
Coach Cal was in Vegas yesterday as the Summer Recruiting period draws to a close watching the finals of the Adidas Uprising tournament. Calipari made the time to attend the games of 2017 point guard Dennis Smith and 2016 Power Forward Sacha Killeya-Jones. Killeya-Jones could be the next great hyphenated name in Lexington and if you listened to the radio show on Friday Matt said that is a likely event. Will Sacha become the first player to commit for 2016?
More important than 2016 recruiting we have to talk about Cal's outfit. It's summer, it's a Vegas vacation, I get it. But you can't show up to a major AAU tournament in a shirt with flowers on the cuff. Was he on his way to see Celine at the Palace and just decided to drop in on some quick b-ball action? Who knows. He's Cal, he oozes swag and could show up in a trash bag and probably land any player he wants. Still, it's not my favorite ensemble the head man has been sighted in.
We'll be keeping an eye on where Cal pops up today.
These New Helmets Are Awesome

Football season is only 40 days away!