Wednesday Morning Wakeup From Bahston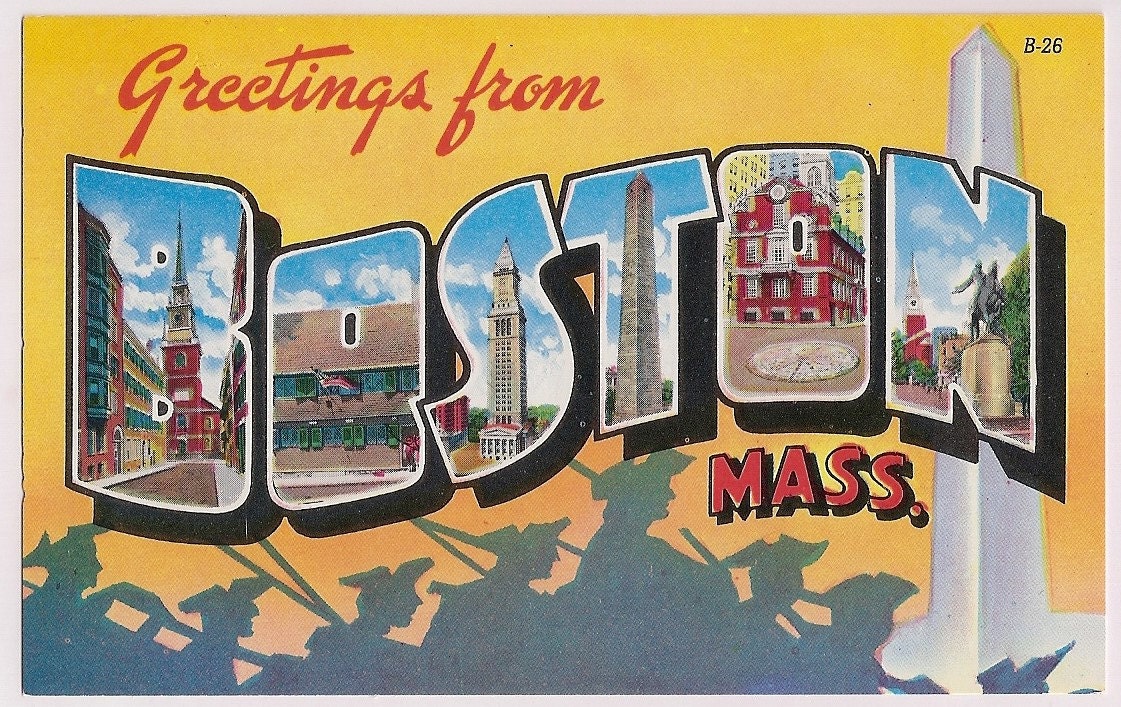 Hello from lovely, freezing Boston, Massachusetts!
I'm up and at 'em after a long night of karaoke with two female Bernie Sanders campaigners I met in my hotel lobby, which was very random and bizarre. They kept me out past my bedtime but it was a fun night in downtown Beantown and I was able to sing Beyonce's "Halo" to a crowd of uninterested people.
I watched the game at Tavern In The Square outside TD Garden — recommended to my friend by one Walter McCarty — and, honestly, didn't pay a whole lot of attention because Kentucky was up by a million. But I did see what mattered; at least enough to stay on top of the news for today's Morning Wakeup on KentuckySportsRadio.com.
So let's do that, with more notes from Bahston.
People up here hate C-A-T-S cheers and obsess over Tom Brady.
I can confirm the Boston Bruins crowd isn't a big Kentucky Wildcats crowd. The bar outside the Bruins game was packed with meatheads in hockey jerseys as I tried to watch UK, and they were not big fans of the three of us doing C-A-T-S cheers throughout the night.
It got even worse when one of us — we'll call her Megan, because that's her name — proceeded to lecture everyone on Deflategate and how Tom Brady and the Patriots are cheaters. To say I feared for my safety was an understatement, being the only guy in a group that was about to get pummeled for talking bad about their Lord and Savior, Tom Brady.
I guess it's the same way we would defend Coach Cal if someone were to come to Lexington and curse his holy name.
Yesterday's KSR was one for the ages. (Not all ages, though.)
You can't unhear the words Katina Powell said to Matt Jones during yesterday's interview on KSR. It's now been almost 24 hours and I still can't believe her comment about putting body fluids on the ceiling. If you missed it, scroll down (way down) to check out the audio, video, and Mrs. Tyler's recap of the whole thing. It couldn't have gone better.
We now know Alex Poythress will be out two weeks.
Though John Robic said he expected Alex Poythress to play against Georgia, Poythress sat out with the knee injury that kept him out of the Florida game. John Calipari told everyone afterward that his senior forward will be out for two weeks.
I was told on Monday that Poythress would miss 10-14 days, but I couldn't go public with that information because UK wanted Georgia to plan on him playing. It's a slight tear in his meniscus, not "a hemorrhoid," as Calipari said last night.
Get better, AP.
Have we seen the end of Dancing Guy?
By now you've probably seen the video of Dancing Guy picking up a young girl and dropping her down the steps at last night's game. It was a very scary situation and may cost us any further performances from one of Rupp Arena's celebrity fans.
Here's the video:
Luckily the girl is okay. That could've been really bad.
The Golden State Warriors are basketball porn.
So beautiful.
I'm off to the Naismith Memorial Hall of Fame.
I'm going to tour the Hall today since I'm in this freezing, angry city with nothing to do. I will give a tour on SnapChat (drew_franklin) with some stuff on Twitter (@DrewFranklinKSR) so check it out if you'd like a look at what's inside. A full recap of my findings will be on the site early next week.
KSR radio is up next. Tune in to that, although it won't top yesterday's second hour.
Go Cats.