Watch the UK Basketball games at KSBar and Grille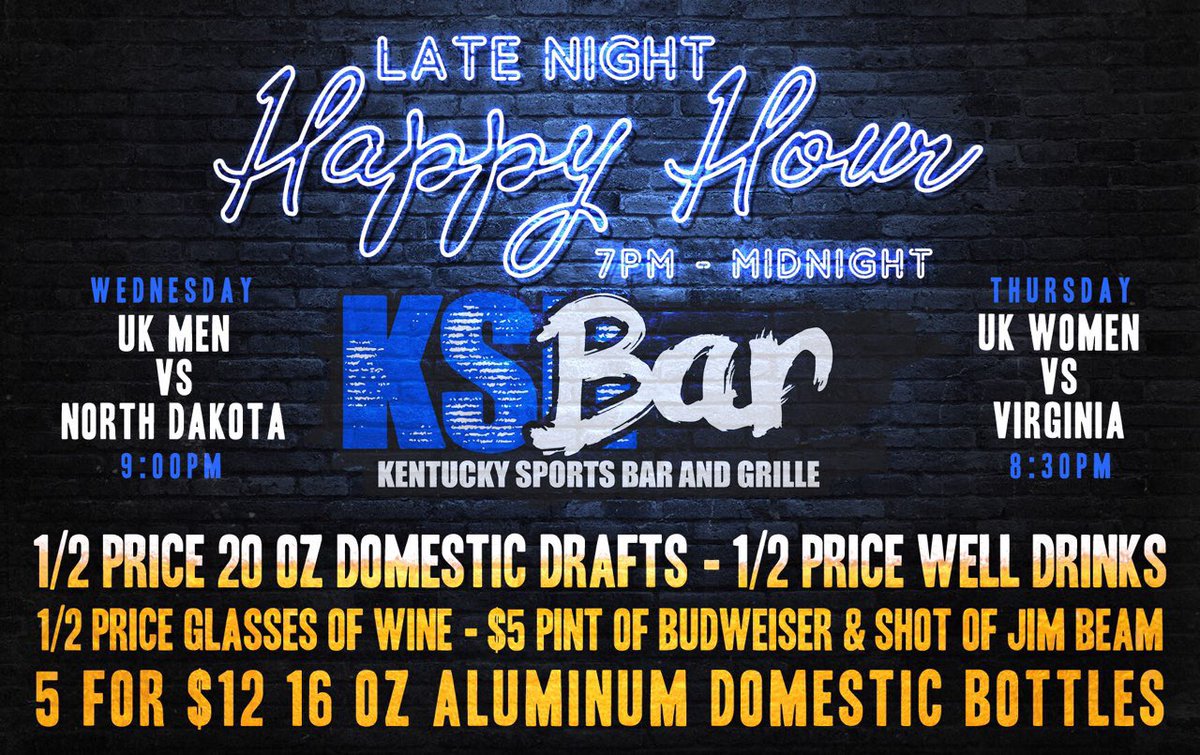 With Kentucky's two basketball programs playing consecutive games in Rupp Arena tonight and tomorrow night, you should consider watching them right down the street from Rupp Arena (assuming you're not going) at KSBar and Grille. (If you are going, pregame with us!)
We'll have the games playing on all of our televisions (it's a lot of televisions) and we're running drink specials that might put us out of business but we're doing it anyway in the spirit of a good time for BBN.
So join us for either game or both games at 1030 South Broadway in Lexington. You should also follow the KSBar and Grille Facebook page here for more upcoming events.
And if you decide to go tonight, tomorrow or any other time, I highly recommend the wings (half dry rub/half sweet habanero) or the brisket. All of the food is delicious, but those are my two favorites.
Go Cats.