Watch the Future of Kentucky's O-Line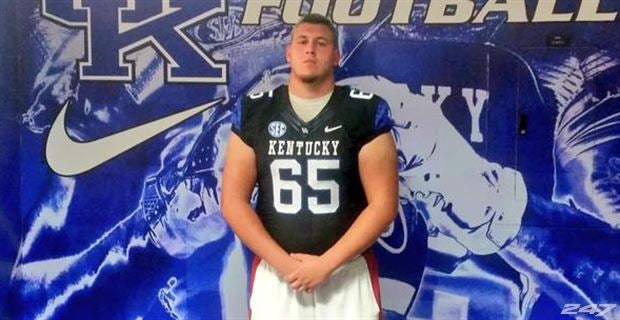 Everybody loves pinning the Wildcats' recent struggles on the quarterback.  I don't blame you, Patrick has played well below average.  But, part of his problem is the ineptitude of the offensive line.  Their play has been horrendous at best; absolutely unacceptable.
To be fair, they are a younger group, but Jordan Swindle will leave open a spot at left tackle next season.  Insert Junior College transfer Tate Leavitt.  Tate plans on enrolling at UK in January, giving him plenty of time to acquainted with the offense.
On this week's podcast, Freddie Maggard said that Tate would be starting for the Cats right now if he was at UK.  After watching his highlights, you can see why.
While watching consider this: twice this year Tate was up against some of the best defensive ends in the country.  Against Fort Scott (the team wearing black-on-black at the :30 mark) he pancakes Koron Crump, a 3-star who is currently down to Baylor, Tennessee and Arizona State.  At the 1:40 mark, you can see Tate take down Tramal Ivy, a 3-star end committed to Oklahoma State.  To say it's impressive would be an understatement.
Most highlights from offensive linemen aren't very entertaining, but not his. Pancakes for everyone!